We have a new, non-depressing use for Google Maps.
Keyhole Conundrum is a fascinating little game, in which players are challenged to guess their own location simply by looking around the inside of a location.
The trick? You only have a limited view - and you only have a limited time. Your guesses are made against the clock, and the quicker you give your answer the more points you score.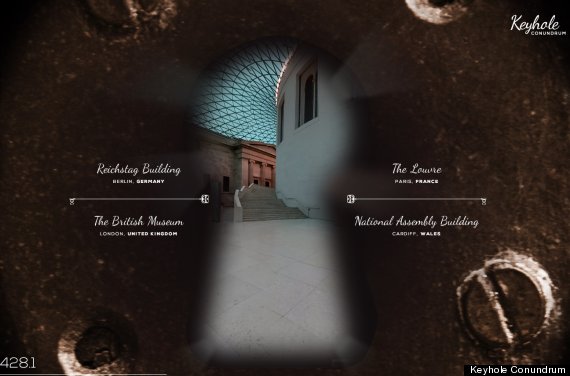 Each game consists of five questions, and while we saw a few repeats in our session it seems like there's a good amount of different locations. It's the work of Taylor Wimpey and more details can be seen at their website.
It's a fun way to explore the world - like GeoGuesser, but less humiliating.
Give it a go, at the website.