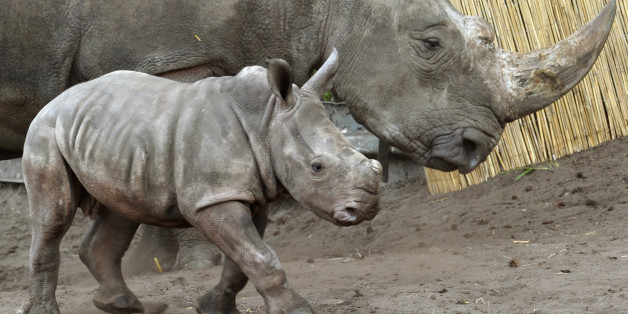 HOLGER HOLLEMANN via Getty Images
Rhinos are ridiculously endangered. There are less than 30,000 in the wild, down form 500,000 in 1900. And there's little good news on the horizon: demand for their horns is soaring, based on the erroneous belief that they can have any kind of health benefit.
And it turns out that your safari rhino selfies aren't helping.
According to one recent visitor to an African reserve, social media users uploading pictures of rhinos to Twitter, Instagram and Facebook are leading poachers right to their target by forgetting to turn off their GPS co-ordinates.
A sign of our times. Makes me sad! pic.twitter.com/PoEnwFSHgE

— Eleni de Wet (@Eleni_dW) May 4, 2014
It's not confirmed that this has actually happened - but it's something you should be aware off if you're lucky enough to see a rhino in the wild.