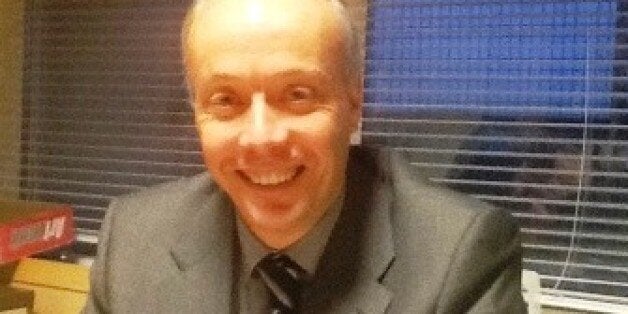 Bethan Bale and Graham Daniels were suspended after a 23-second cameraphone video, which shows just the door to an office and the sound of heavy breathing, was circulated on YouTube.
Barely discernible groans can be heard from behind the door, which posters identified as the headmaster's office at Bryn Tawe comprehensive school.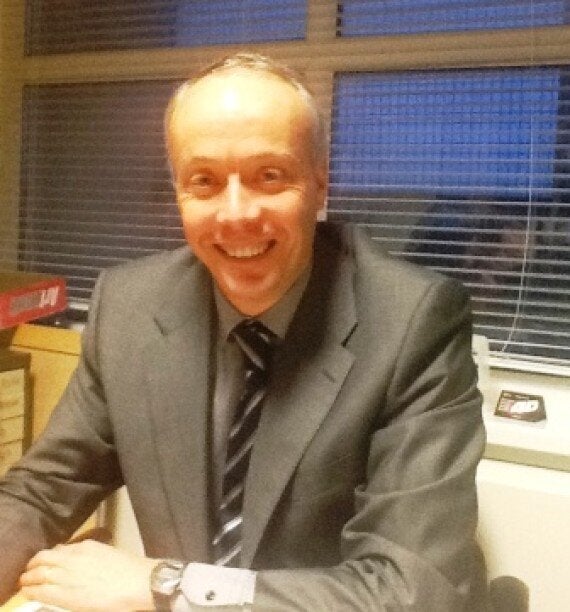 Suspended: Headteacher Graham Daniels
In a short phone call with the paper, Bale said she had "no comment to make".
Heini Gruffudd, Chair of Governors at Bryn Tawe school, said after the tape emerged: "The school has received a complaint which did not name anyone involved.
"Following this the governing body is holding an investigation, in co-operation with the local authority.
"The head teacher and another member of staff are currently suspended and Mr Simon Davies, currently Deputy Head Teacher at the school, will be managing the school for the time being.
"The school is running normally and we won't be commenting further at this time."
Daniels, who is also married with three children, was also not at home, the paper said, and his wife Heledd would not comment on the allegations.
It is not known when the video clip was filmed, but it has been viewed hundreds of times and several copies have been made.
One teenager at the school said: 'The video shows the headmaster's office – you can hear two people in the room having sex.'