A man shot his wife and two teenage children in the head before setting the million dollar Florida home of former US tennis star James Blake alight and killing himself, police have confirmed.
Hillsborough County Sheriff's spokeswoman Donna Lusczynski told a news conference on Friday that Darrin Campbell had placed fireworks and petrol around the house before starting Wednesday's fire, Sky News reported. But the businessman's motive for the killings at the mansion just north of Tampa remains unclear.
"We also don't know why this occurred," Col Lusczynski said, according to the Tampa Bay Times.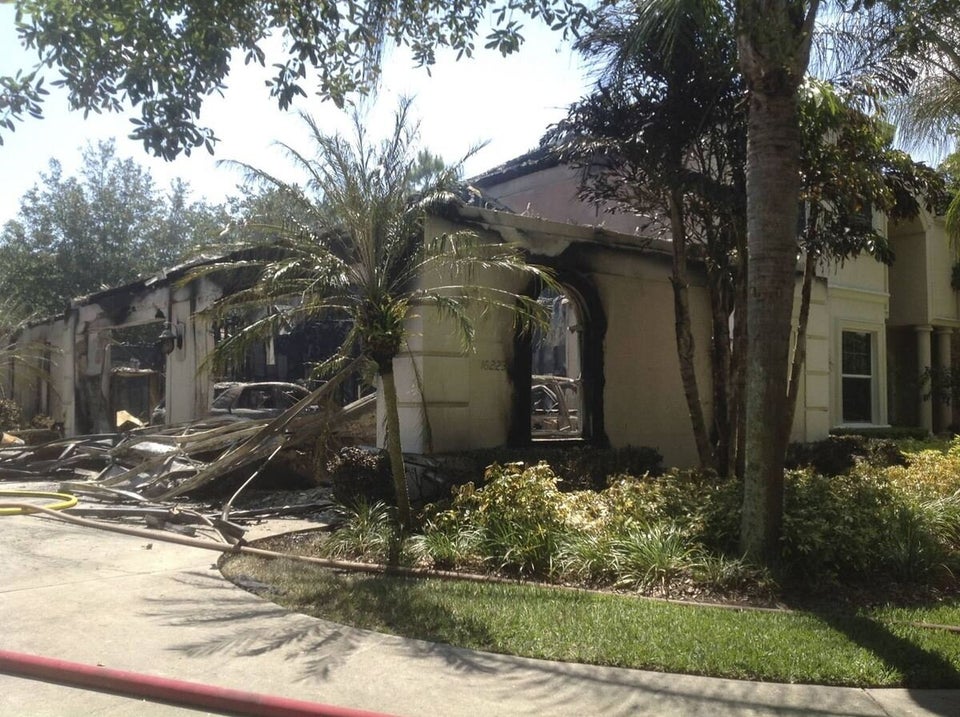 James Blake Mansion Fire Deaths
An autopsy determined that all four family members found inside the torched home had gunshot wounds.
TV reporter Meredyth Censullo, formerly of ABC, reported some bizarre details to the story.
She cited a source as saying the bodies found in the burning mansion "had heavy duty fireworks wrapped around their heads."