West Ham United manager Sam Allardyce was keen to re-emphasise his managerial credentials following the club's final game of the season at Barclays Premier League champions Manchester City, insisting only Arsenal manager Arsène Wenger is more "competitive" than him at top-flight level.
The Hammers were beaten 2-0 by City on their coronation day at the Etihad Stadium and have ended the season in 13th place, having won 11 matches.
Allardyce, who took charge of West Ham in 2011 and immediately got them promoted from the Championship, via the Play-offs, received more criticism from the club's - and City's - supporters on Sunday, but warned West Ham they would be jeopardising their Premier League status if they sacked him.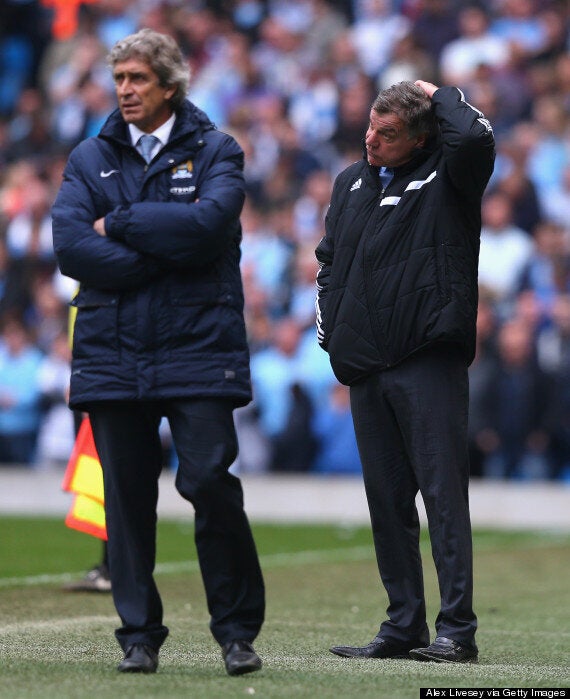 Allardyce watched West Ham suffer their 20th defeat of the league season on Sunday
"Sad?" Allardyce sneered at a description of his situation. "I find the game strange. I think that the volatility of this year's game has been spread across the board by the amount of sackings of managers throughout the Barclays Premier League. I think 10 have been changed already and if anybody else goes it makes it more than 50%.
"It's not a very secure industry to be in at this moment in time but it's one we all love, one we enjoy doing, one we've got to compete at the highest level as a manager.
"This is the highest level in the world. I've competed at the highest level in the world for many, many years. There's only Arsène Wenger that's competed longer at this level than me, and I know how to manage in this league and I know how to turn teams into better teams when you first take over. So, there you go."
West Ham finished seven points adrift of the relegation zone, and Allardyce believes the club can make genuine progress if he remains in charge for a fourth term.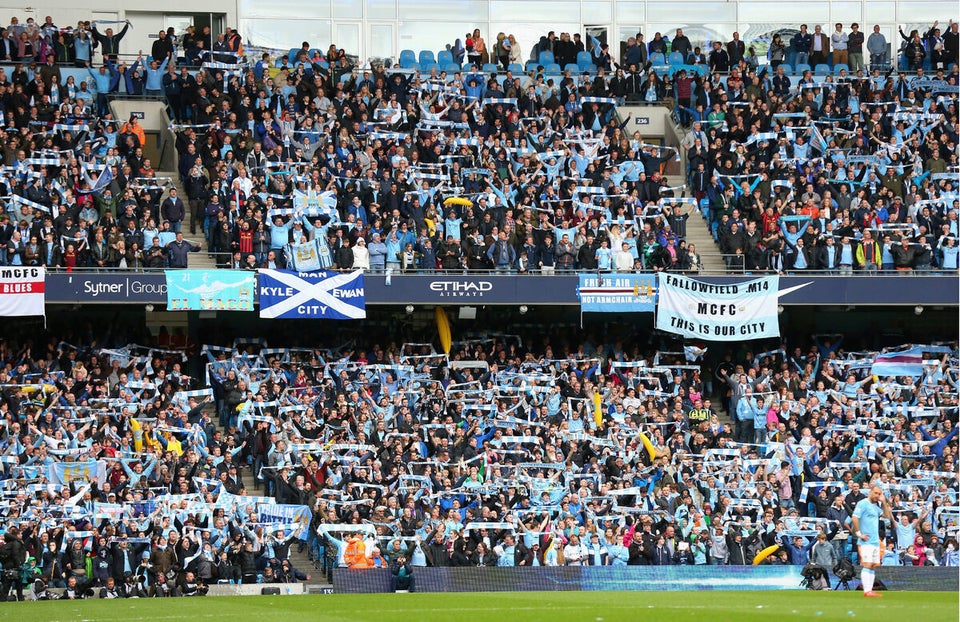 Premier League final day
"We've had no real threat of relegation for a while," Allardyce stressed. "Our difficulties were in December and January and we've won seven out of 15 since then, which is nearly a 50% win rate, and got ourselves out of the bottom three and up to 13th in the league this year.
"We've got 14 clean sheets and had we converted some of those draws into wins we'd have 46 points again. I suppose the problem is having a run at the end of the season, rather than at the beginning.
"The lads have withstood the pressure and we're established in the Premier League for the second season on the trot, exactly where I was asked to get us to be. In statistical terms, year three gets better, or should get better, but that all depends on how much you can improve your squad and your players, which means in three years you've had the opportunity to improve your squad, so that should make life easier."