Kim Jong un, the leader of North Korea, flies around in a private jet, similar to Air Force One, pictures published by state media have revealed.
The images show the leader and his wife, Ri Sol Ju, disembarking from a Russian IL-62 jetliner and walking across a red carpet in front of a guard of honour. The aircraft carries the national flag and Kim's insignia on it tail, the star surrounded by the national colours.
The pictures were taken as the pair recently arrived for the 2014 Combat Flight Contest among commanding officers of the Korean People's Air Force.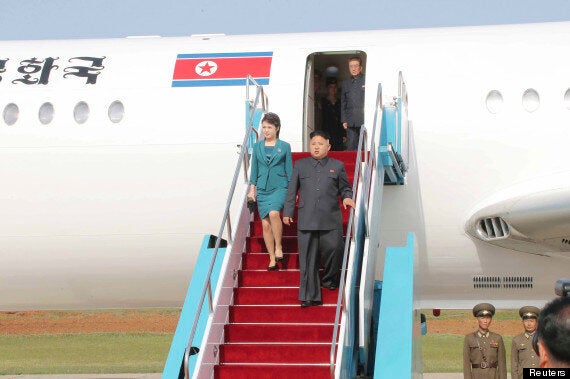 The North Korean leader avoids tripping over his large-bottomed trousers as he disembarks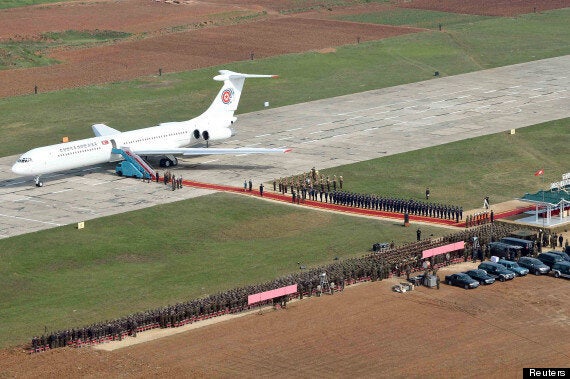 Kim and his wife were greeted by a guard of honour