Channel 5 are broadcasting one of those 'all time top 10' countdown shows tonight and, this time, it's the classical genre of the 'war film' that's being given the list treatment.
Ahead of the programme which airs tonight at 9pm, we've been given a sneak peek at the top 10 films in consideration for the gong of UK's Favourite War Film.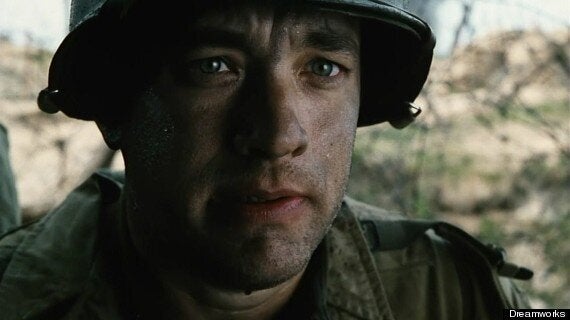 Tom Hanks stars in Steven Spielberg's 'Saving Private Ryan', one of the films in tonight's list
From the iconic image of Steve McQueen jumping the fence in 'The Great Escape' to the bloody intrigue of 'Apocalypse Now', the derring-do of 'The Dam Busters' and Spielberg's unblinking gaze in 'Saving Private Ryan', there are memorable celluloid moments aplenty here for all those who have ever been stirred by the concepts of bloodshed, sacrifice and trench comradeship.
Vote for your favourite in our poll below...
'The Greatest Ever War Film' is on tonight at 9pm, Channel 5.