Beyoncé and Jay Z have been spotted enjoying an evening out at the basketball in New York, just hours after a video appearing to show Bey's sister Solange attacking him in a lift emerged online.
The couple looked calm and relaxed as they watched the game, laughing and joking before standing and applauding the team.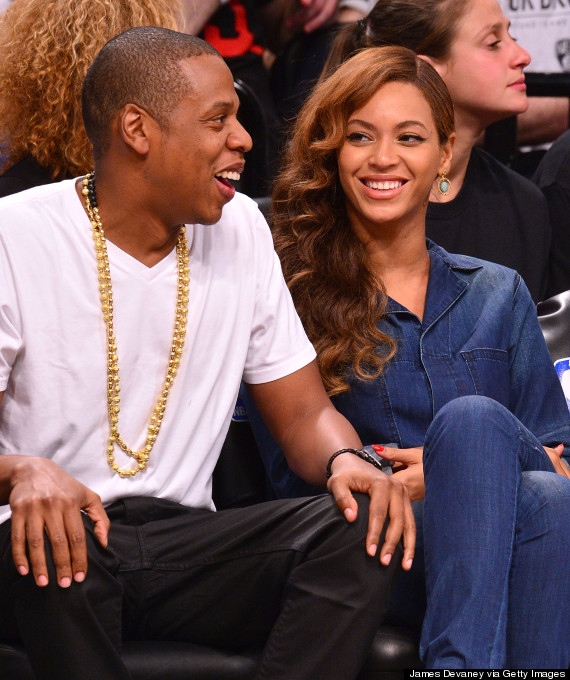 Jay Z and Beyoncé appear relaxed and loved-up
It certainly doesn't appear as though there is any trouble between the hip-hop power couple, though eagle-eyed Instagram users have noticed that Beyoncé shared a cryptic prayer on her account just days after the incident reportedly took place.
Both the couple and Solange are yet to comment on the video obtained by TMZ, which is thought to be footage filmed in a lift shortly before the trio attended the Met Ball.
In the video, three figures wearing outfits incredibly similar to those sported by Beyoncé, Solange and Jay Z at the Met Ball enter the lift.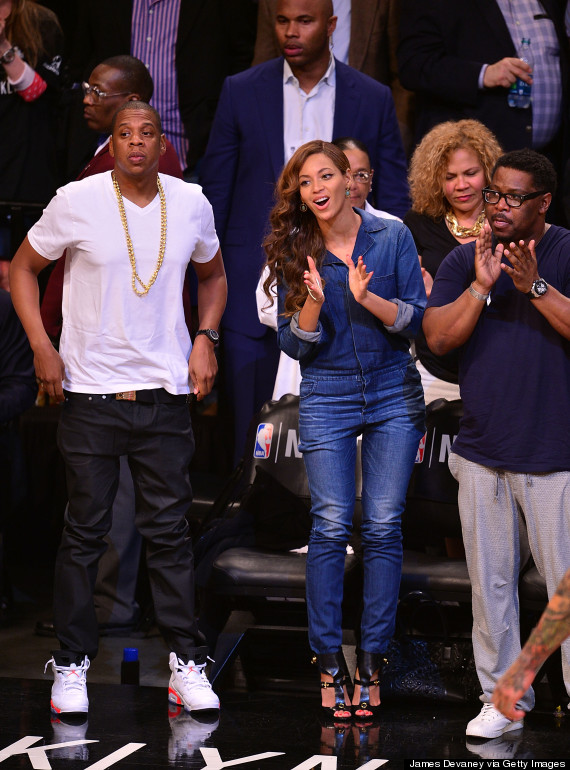 The couple stand to cheer the players
Solange then appears to attempt to physically attack Jay Z, before being restrained by a security guard.
The trio are all yet to comment on the video footage, though Twitter went into overdrive yesterday evening as the social network's users speculated over what could have caused the fight.
Video footage from the moment the trio exited the Standard Hotel, where the altercation reportedly took place, shows Jay Z holding his face, before getting into a separate car to Bey and her sister.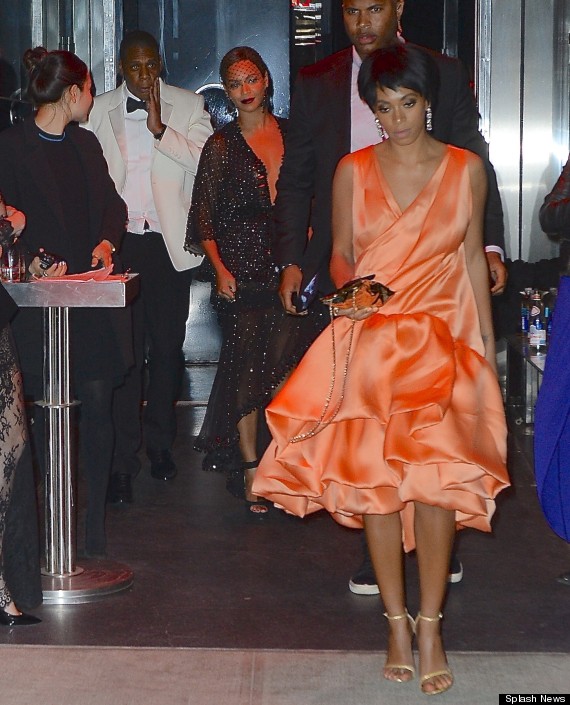 Jay Z, Beyoncé and Solange leave the hotel shortly after the alleged fight
The Standard Hotel have released a statement, telling MailOnline that they are "shocked and dismayed" by the "clear breach of our security system".
"We are investigating with the utmost urgency the circumstances surrounding the situation and, as is our customary practice, will discipline and prosecute the individuals involved to our fullest capacity," the statement reads.
LIKE US ON FACEBOOK | FOLLOW US ON TWITTER