A groom has received an unusual blessing for his forthcoming nuptials in the form of an angel on his back. Chris Holland from London was gifted the angelic stigmata when he fell through a table while dancing with friends in a club in Poland on his stag party.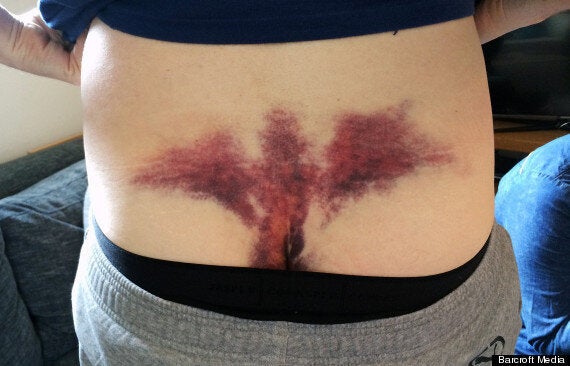 Holland was gifted the angelic bruise after falling through a table
The following day the 30-year-old woke up to find the divine had imprinted itself on the small of his back. Holland, who works as an administrator, said the beatific bruise was a blessing as had he landed higher he could have suffered more serious injury.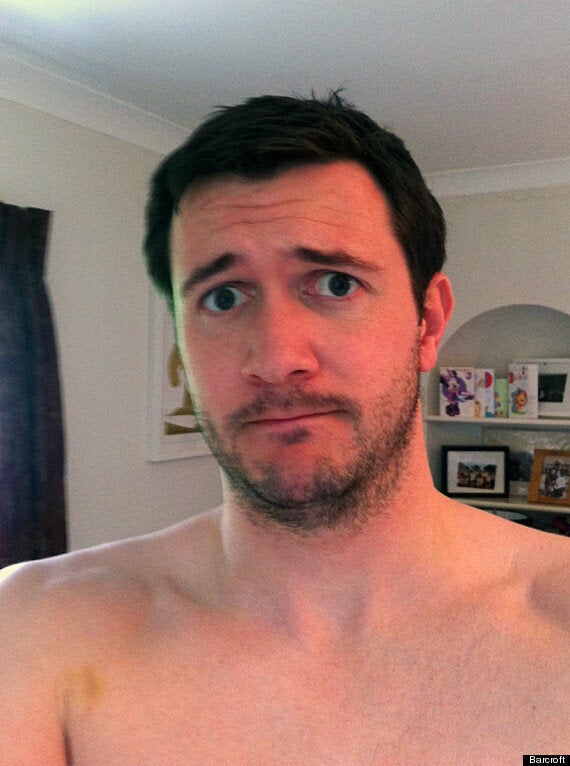 Holland: 'It's starting to smart a bit'
"I couldn't believe it when I looked in the mirror - there was an angel. I felt really lucky as if it was a bit higher I could have had a spinal injury," he said, adding: "My fiancée was livid when I got home and showed her - but she's glad I'm okay. It was an amazing weekend but now the adrenaline has worn off the bruise is starting to smart a bit."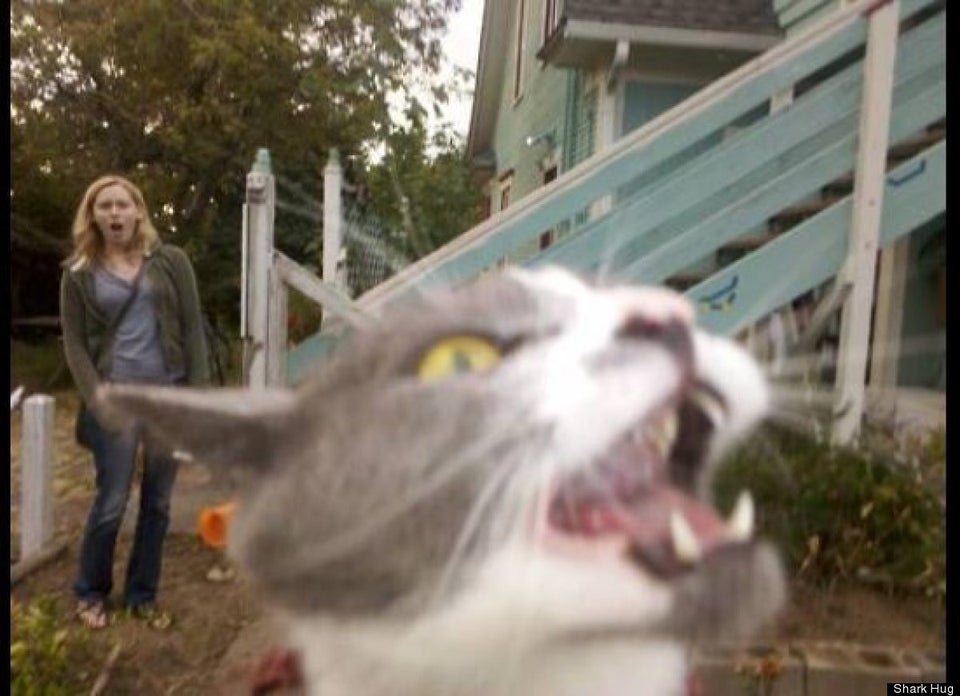 125 Animal Photobombs
Related