Keanu Reeves stars in '47 Ronin', the film based on the legendary and true Japanese story of the same name.
But never mind him - who's the somewhat tall bloke in this clip?
Turns out the man facing Keanu down - quite literally and easily - is Neil Fingleton, officially Britain's tallest man.
The actor and former basketball player is 7' 7.56' tall, or 232.6cm, and stands among the 25 tallest men in the world.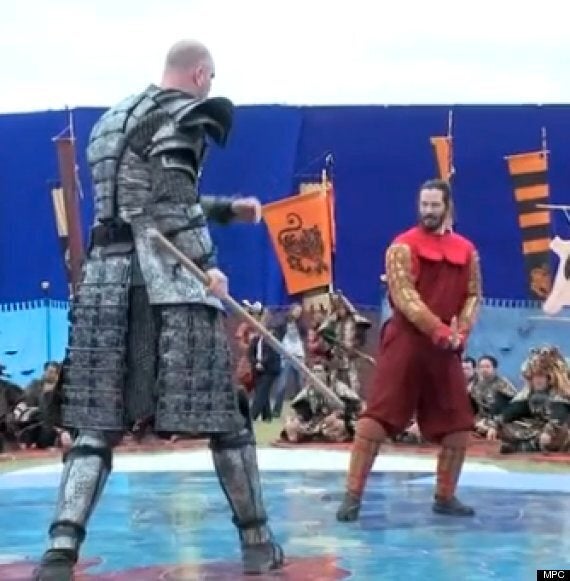 Neil Fingleton makes Keanu Reeves look like an Oompa Loompa in battle...
With a sister of 6'2" and a brother who measures 6'9", Neil is used to walking with the giants. As well as his basketball and acting career, he has previously appeared in pantomime, and lists his height as having no negative impact on his life. He admits he is more fearful of getting fat and bald. He also appears alongside Mila Kunis in 'Jupiter Ascending'.
Keanu Reeves didn't go into this project half-heartedly, either. As well as taking on the real-life Tall Guy, Keanu undertook sword training, learning ancient sword and pit-fighting techniques for his role of Kai, a Samurai, in the film, based on a real-life event in early 18th-century Japan.
'47 Ronin' is available on Blu-Ray and DVD now. Watch the trailer below...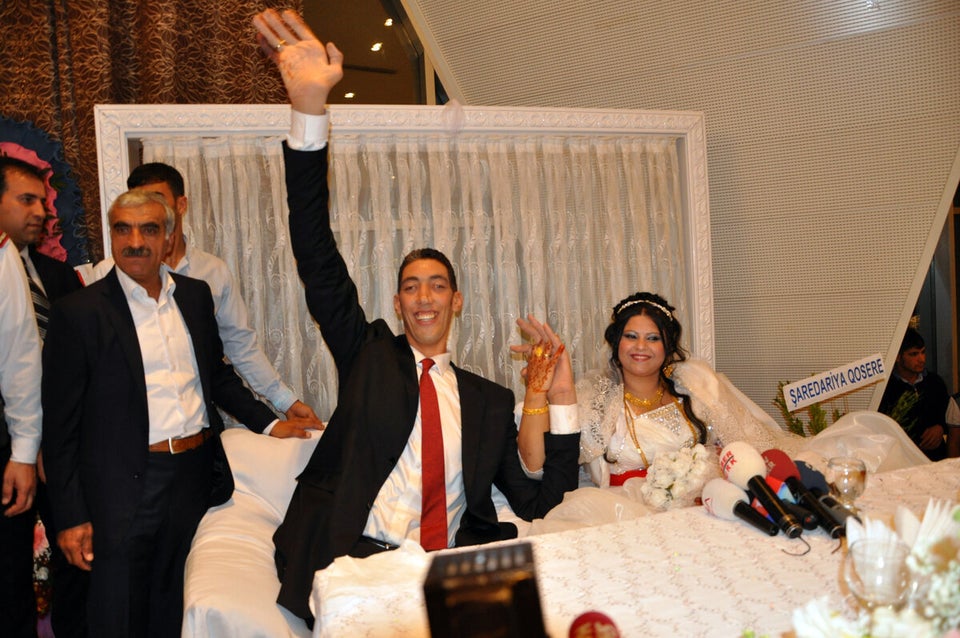 World's Tallest Man Sultan Kosen