Ji-Sung Park, the former Manchester United and South Korea midfielder, has announced his retirement from football at the age of 33.
Park spent his final season on loan at PSV Eindhoven, a club he originally joined in 2003, from Queens Park Rangers.
He joined United for £4 million from PSV in 2005, and won five Premier League titles, three League Cups and the Club World Cup at Old Trafford.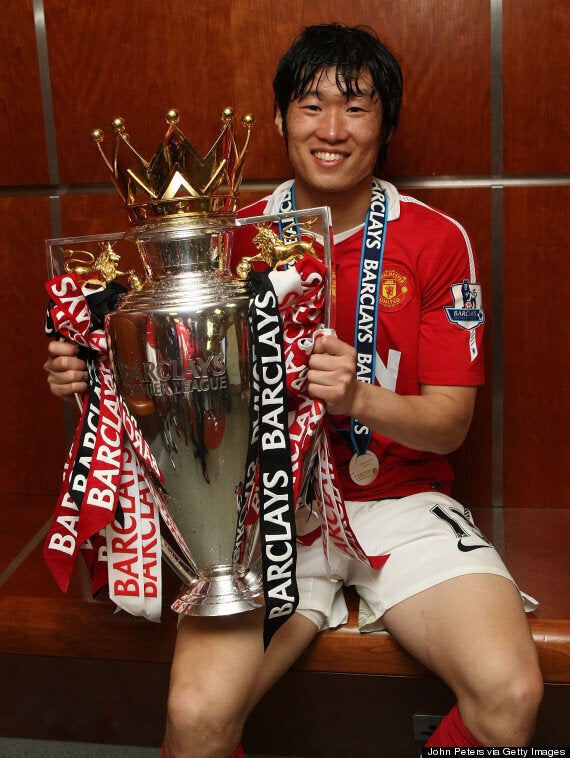 Park won five league titles at United
A national icon in Korea, Park played, and scored, for his country at three successive World Cup finals, memorably hitting the winner against Portugal when Korea was the joint-host nation for the 2002 championship.
Championed by Sir Alex Ferguson as a big game player, Park was harshly excluded from United's 2008 Champions League final squad, despite starting both legs in the quarter and semi-finals.
Park did, however, play in United's two forgettable final defeats to Barcelona in Rome in 2009 and at Wembley three years ago. His United career ended disastrously when Ferguson suddenly started him in a decisive Premier League title match at Manchester City two years ago.
In 2012, Park joined QPR for £2m but endured a miserable season as the club were relegated.
The Korean also had a knack for netting vital United goals. He was prolific against Arsenal, scoring the tie-ending away goal in the 2009 Champions League semi-final, and a winner against the Gunners in 2010-11.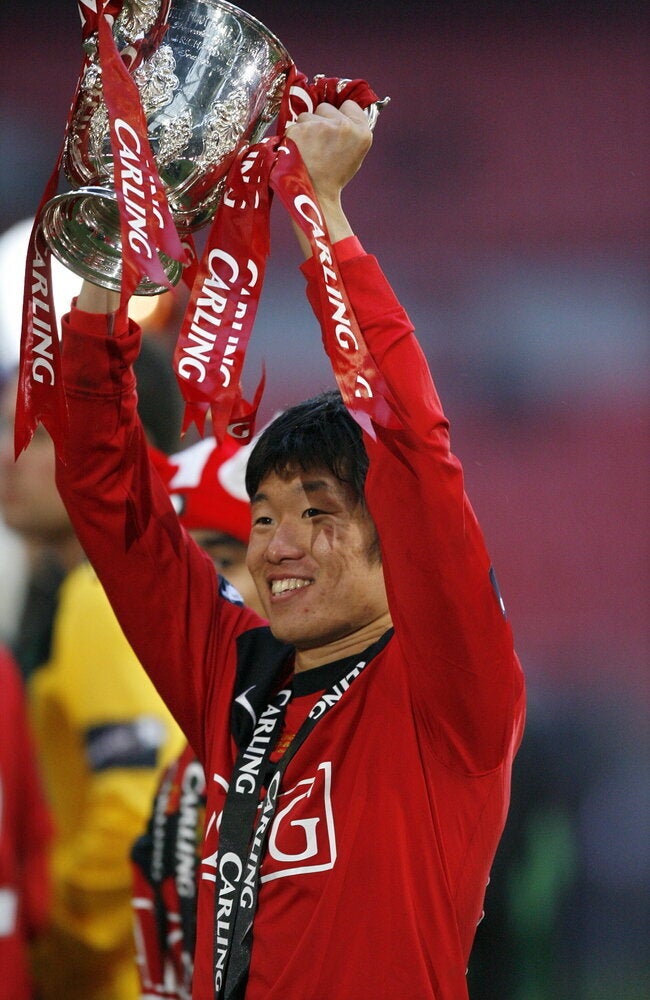 Ji-Sung Park
His finest season at United was that 19th-title winning campaign. Park, often accused of lacking composure in the final third, hit a pivotal when Wolves visited Old Traffiord in early November in stoppage-time. Park also vanquished Liverpool in the Premier League and Chelsea in the 2011 Champions League quarter-final.
Yet his best performance under Ferguson was against AC Milan in the 2010 Champions League round-of-16 second leg. Deployed in a defensive midfield position, Park nullified the inspirational Andrea Pirlo and also scored in a 4-0 United win.
"The midfielder must have been the first nuclear-powered South Korean in history, in the sense that he rushed about the pitch at the speed of an electron," Pirlo said of the match last month.