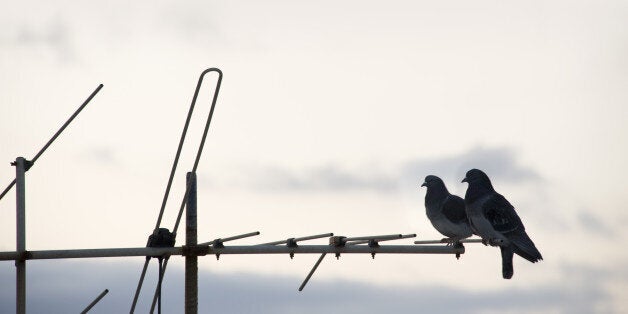 Two pigeons caused chaos at a Welsh university after swooping into an exam hall and disrupting students, meaning they will now have to sit re-takes.
More than 200 law students at Bangor University have had their exam rescheduled after the unwanted feathery guests made a surprise appearance on Tuesday morning.
The university has now apologised to the students, who were mainly first year and third year students taking modules in public law and international law at Pritchard Jones Hall.
Exchange student Kyle Gauvin, who is visiting from Maine University in the US, told student paper Seren: "There were two pigeons that somehow got in the room and they were on top of the organs in the back of the room and would not just shut up. I guess a few people complained and then they ended the exam."
One first year languages student added: "My honest opinion is that the situation could have been handled better, the invigilators saw and knew they were there but did nothing other than say 'If there is a problem with the pigeons then let us know and we will see what we can do."
The likely explanation for the intruders is two missing window panes at the back of the hall, which the university was alerted to by a concerned student about a week ago.
And, as is now tradition for unusual characters (think Miley Cyrus' university wrecking ball), a Twitter account has been made for one of the Bangor pigeons.
A spokesperson for the university told News North Wales: "Bangor University has apologised to the students concerned and in addition to rescheduling the exams, has assured students that they will not be disadvantaged as a result of this disruption.
"The pigeons left the hall before the afternoon exam session, which went ahead as planned."