The family of Stephen Sutton, the terminally-ill teenager who has raised millions for charity as he battles cancer, have said his condition has "deteriorated".
Sutton, 19, from Burntwood, Staffordshire, was re-admitted to hospital at the weekend with breathing difficulties.
Now, his family have said they had been told the breathlessness is due to the regrowth of tumours which are blocking the teenager's airways and said his condition had deteriorated in the last 24 hours.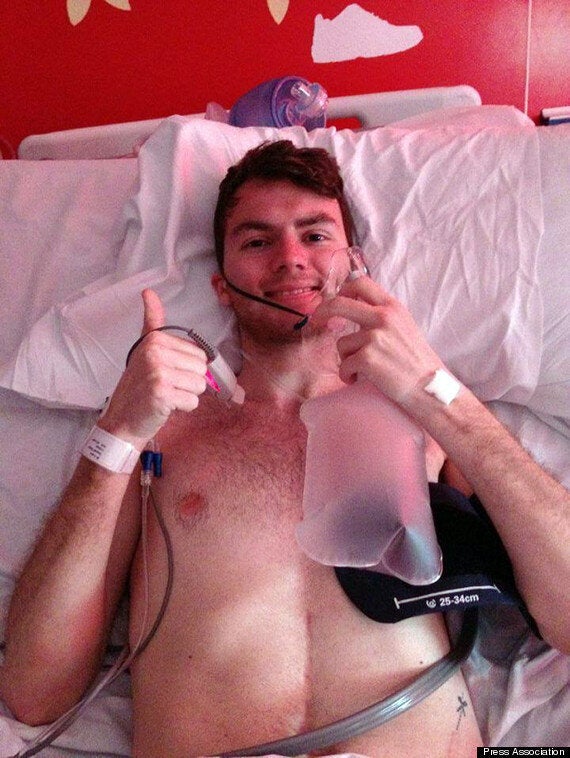 Stephen's family said his condition had deteriorated
Posting on the teenager's Facebook blog, his family said: "Hi everyone, this is Stephen's family.
"Unfortunately in the last 24 hours Stephen's condition has deteriorated to where he can no longer communicate through this page himself.
"Unfortunately the breathlessness which had him re-admitted to hospital is due to the regrowth of tumours which are blocking his airways, and not just due to infection as we had all been hoping.
"He is currently comfortable and stable, and we will let you know of any further developments.
"Right now however, as a family, we wish for a certain amount of privacy for us to spend what time he has remaining with him.
"We appreciate everyone's concern, and for all the love and goodwill sent his way, and indeed ours too, we thank you deeply x"
Publicity surrounding his battle with the disease has seen the teenager smash his original £10,000 fundraising target and go on to raise more than £3 million for the Teenage Cancer Trust.
His fund-raising efforts have attracted support from celebrities including Simon Pegg, Russell Brand and Stephen Fry, as well as music mogul Simon Cowell.
More than 135,000 individual donations have been made on Sutton's Just Giving page with support coming from around the world.
Donations to the fundraising page, which he set up in January 2013 alongside a blog on Facebook, leaped last month after he posted a picture of himself in hospital with a "goodbye"message.
The teenager was diagnosed with bowel cancer when he was 15. Despite treatment, his tumours spread and he was informed his condition was incurable in December 2012.
Related