Holy typo! No one is perfect, even the Pope.
But unfortunately a slight slip of the keyboard left an entirely different message, that immediately prompted some EXTREMELY explicit responses that we here at the Huffington Post UK would never repeat.
The Pope may have only said "spray" instead of "pray," but it turns out this is apparently an x-rated remark, if your mind is constantly in the gutter.
Other, more clean-minded, Twitter users were quick to point out the error to his holiness in a more polite manner: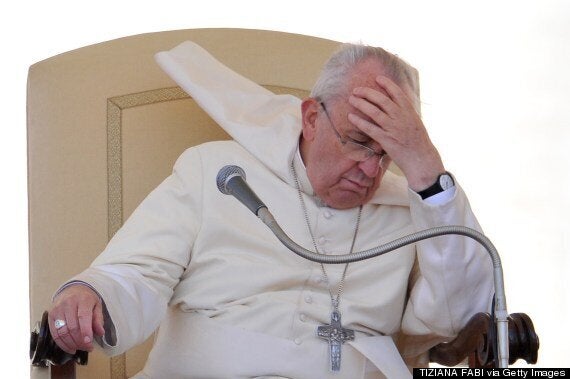 The original tweet has now been deleted and replaced with a typo-free version.