Some have business ideas young, but Andrew Dewar had already built up and sold his business by the age of 15 - a social network he set up two years ago called Ooblur. The young entrepreneur, now 16 years old, won't let on how much he sold it due to the terms of the deal, so you know it did not go for nothing.
Dewar has now moved onto two new businesses, an advertising network JustAdvertise.me and a fashion line - FENO. And he's already aiming for even more success.
HuffPostUK caught up with him to find out how the 16-year old serial entrepreneur is getting on with his new projects.
Why did you decide to sell Ooblur?
I decided to sell Ooblur because I actually got pretty bored of the site and I believe if you get bored of your own product, you shouldn't be running the company. I decided it was time to let someone else run the site and share the same enjoyment I used to get out of Ooblur.
%MTSlideshow-PHOTO--ANDREW-DEWAR-OOBLUR-934639%
I also had a couple of other companies I was working on and I found it hard to find the time to work on all the projects, as well as Ooblur.
What was the idea behind the advertising company?
I started JustAdvertise.me nine months ago because I was getting a bit annoyed at the big advertising networks like Google Adsense taking 50% of publishers' revenue. I have been there myself and I know how hard publishers work to create great content and the bigger companies take a lot of there revenue, it annoyed me, so JustAdvertise.me is the lowest commission taking ad network. We only take 20% compared to the big advertising companies 50%.
Now we serve over 3 million ad impressions a month.
How did you take the leap into fashion with FENO?
FENO didn't really start as a business, I just wanted to make cool clothes to my taste, that I would just wear, then a lot of my friends said they liked the clothes and ended up buying them, so I actually ended up entering the fashion industry by accident! I then set up a professional website and made everything official, contacted fashion blogs, then I started getting orders.
I got a lot of orders from the @Fenoclothing Instagram page and that I believe my business wouldn't have taken off if it wasn't for social media.
How have you got those businesses going? Did you use proceeds from Ooblur?
Everything has been funded out of my own pocket. Obviously having the capital from the Ooblur sale has helped, but I have created everything my self. A lot of people are surprised by that and say "didn't your dad help you?" but no, I've always had to start my projects out of my own money. I have had a lot of venture capitalists interested, but I feel a VC would want to change everything about my companies and I want the freedom to run my companies the way I want.
What's the aim with the businesses now over the next few years?
The plan is to continue growing FENO into an international brand, getting celebrities wearing the clothes and also growing JustAdvertise.me, then eventually sell JustAdvertise.me. That's the plan for now.
I'm focusing on JustAdvertise.me and FENO at the moment but I would really like to get into investing in new start ups and help out other entrepreneurs, especially young entrepreneurs.
Who are your inspirations as an entrepreneur?
My inspirations are Lord Sugar, Roman Abramovich, Theo Paphitis, Mark Zuckerberg and I am also inspired by Jay Z, Floyd Mayweather, Jaden Smith and the Kardashian family. I am especially inspired by Jaden Smith and the Kardashians because they are so young and they know how to use their fame and influence to create a successful business.
I would love to meet all these people at some point!
Interview continues below gallery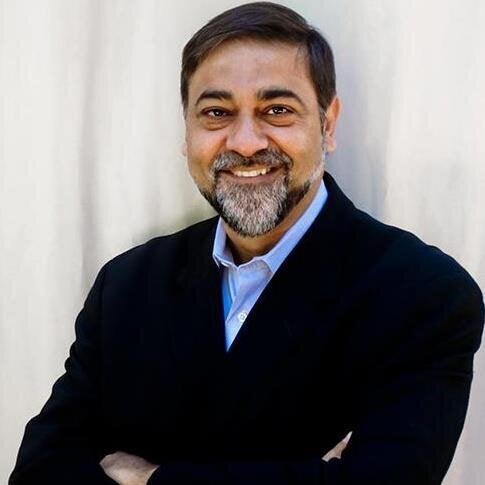 How Entrepreneurs Come Up With Great Ideas
What have you learned so far in your early years in business?
I've learnt a lot in my business years. When I owned Ooblur, I had to manage a lot of advertising sales and I have to admit, I was very naive and rude, I expected people to know how advertising worked and got angry when people criticised the company.
I have learned from those days and now try to help out anyone, even if they are criticising my company.
I remember someone said JustAdvertise.me was a scam and I ended up giving this guy £5 to advertise his business on JustAdvertise.me. I just think if you go the extra mile and be nice to everyone, you will be way more successful in business. At the end of the day, the client always knows best and you've got to listen to them!
What's your ultimate aim as an entrepreneur?
My ultimate aim as an entrepreneur is to wake up and have the freedom to do whatever I want. I want to travel, live somewhere hot and one day own a super yacht!
I also want to raise as much money for charity that I can. I'm fully aware there are people out there less fortunate than I am and I want to change that. A lot of people say that but I really do want to change a lot of peoples' lives. I'm even doing a charity skydive!
I'd love to retire at 30, but I don't see that happening because I love business and my job!