When the operator answers the call, the woman tells her: "Yes it's an accident, my dog bit a kid right here next door."
In the background, the child's mother can be heard screaming: "Oh my god get him out of here!"
The injured child – Jeremy Triantafilo – can also be heard crying.
The operator asks if an ambulance is needed and the owner replies: "Yes" before explaining the dog escaped from her property as her son pulled out of her gated driveway.
Jeremy was riding his bicycle in Bakersfield, California, when the Labrador Chow cross raced up to him and began mauling him.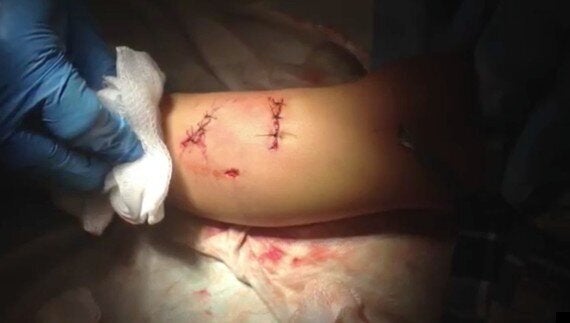 Jeremy Triantafilo received 10 stitches after the attack
While the four-year-old lay helpless on the ground, Tara the pet cat comes bounding into the frame and chases off the canine.
Jeremy, who is mildly autistic, needed 10 stitches for a deep leg wound, but rescue moggy Tara's bravery undoubtedly spared him further injuries.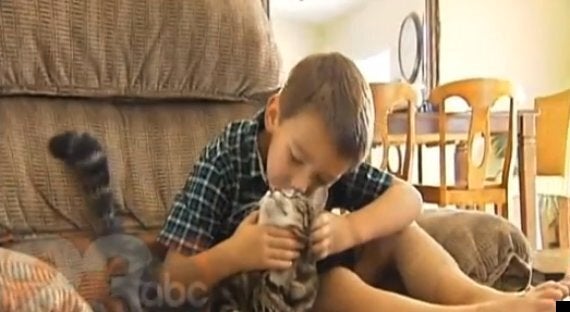 Jeremy and Tara share a kiss
"She's a hero," he adds, before pointing out: "She has whiskers."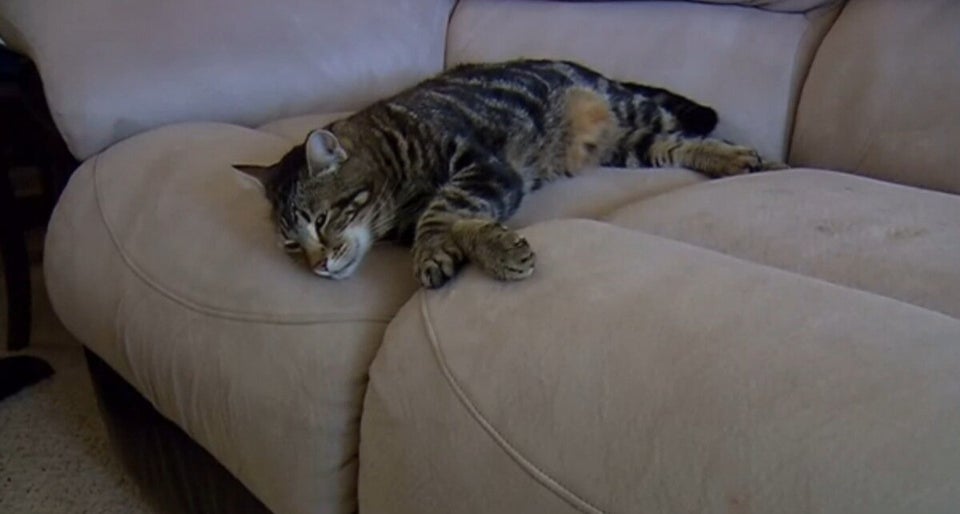 Hero Cat Tara Saves Boy From Savage Dog Attack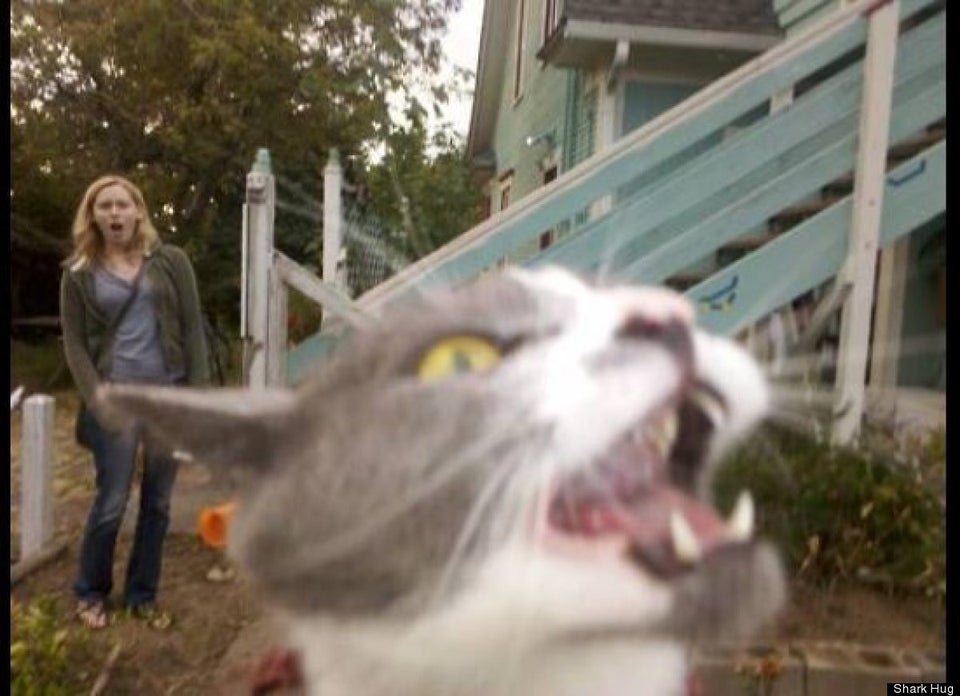 125 Animal Photobombs
Popular in the Community