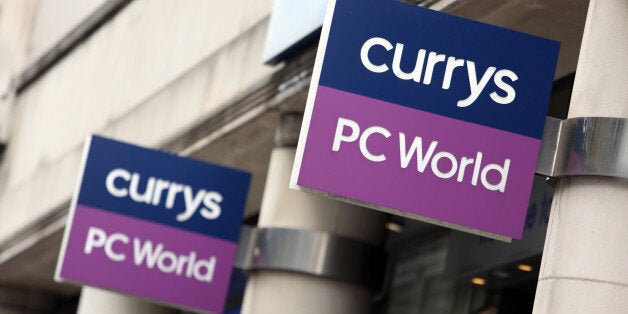 Carphone Warehouse and the owner of Currys and PC World have announced a merger deal valuing the combined business at around £3.7 billion.
The proposed tie-up between Carphone and Dixons Retail Group will create a new company with a UK portfolio of more than 1,300 stores.
Boosting its exposure to the burgeoning mobile and smartphone market, Dixons said the deal will create a "new, world class British retailer for the new digital age".
Sir Charles Dunstone owns a quarter of Carphone, the firm he founded in 1989, and is in line to become chairman of the newly merged retailer. The firm has around 2,000 stores including more than 800 in the UK.
Dixons, founded in the 1930s and based in Hemel Hempstead, Hertfordshire, has 943 stores in seven countries, including more than 500 in the UK. Together, the two companies would have annual sales of more than £12 billion.
Such a retail behemoth would be expected to have more power to stand up to upstart online competition from electrical retail rivals such as AO World.
The company said there will be "significant job creation" through the rollout of the combined Dixons Carphone retail offering, resulting in an increase of around 4% of the combined group's workforce by the end of 2016.
This increase will be partially offset by the combination of operational and support functions, causing a 2% drop in total headcount.
The combined company, which will be called Dixons Carphone plc, will employ more than 43,500 people across Europe. Dixons, whose other brands include Elkjop in the Nordic region and Electro World in central Europe, has 31,616 staff while Carphone Warehouse employs 12,000 people.
In the UK and Ireland, Dixons has a workforce of almost 21,000 and Carphone Warehouse has around 6,500 staff.