'Grace Of Monaco' starring Nicole Kidman has been panned by critics as the Monaco Royal Family boycotted the movie's Cannes Film Festival premiere.
The biopic sees Nicole star as Grace Kelly, the Hollywood icon who became a Princess when she married Prince Rainier III, however neither the Royal Family or movie reviewers have praised the film.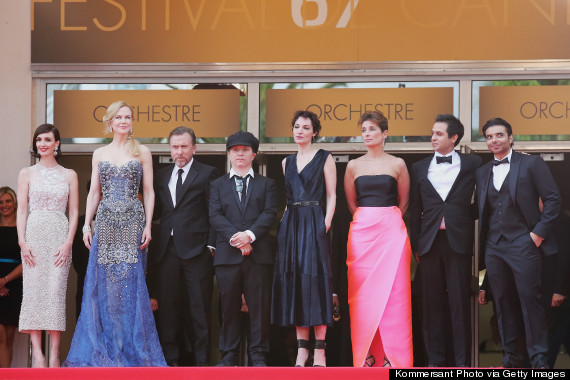 Nicole joins her co-stars and members of the production team at the premiere
The Guardian critic Peter Bradshaw has given the film one star, stating that "the cringe-factor is ionospherically high", adding: "A fleet of ambulances may have to be stationed outside the Palais to take tuxed audiences to hospital afterwards to have their toes uncurled under general anaesthetic".
The Telegraph were equally as critical, with their film writer addressing the general mood after a press screening.
"By the end of the first scene [members of the press] had started curling up, like startled armadillos, into tight little balls of embarrassment," writes Robbie Collins.
Time have described the biopic as "the most contentious film at Cannes", adding that it was "botched badly" while the current Rotten Tomatoes figures state that just 6% of the site's approved critics have given it a positive review.
Variety have labelled the script as "airless and contrived", however Total Film have made some efforts to praise the movie.
"There are things to enjoy in 'Grace Of Monaco'," writes their critic. "But they're mostly eye candy: exotic, sun-dappled locales, glinting jewellery, immaculately coiffured hair, lavish set designs."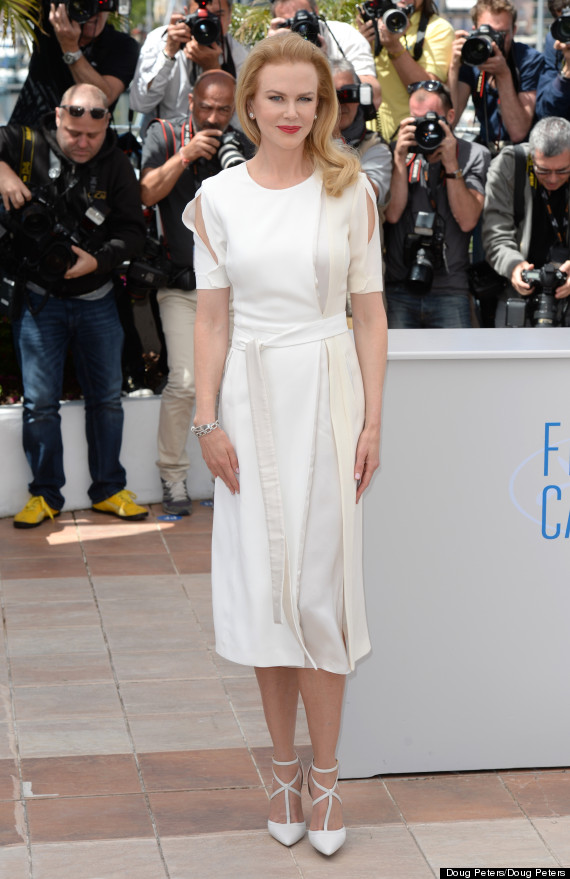 Nicole attends a Cannes photocall
Nicole didn't seem fazed by the poor reviews when she took to the red carpet yesterday with her 'Grace Of Monaco' co-stars, though she did admit she was disappointed that the Monaco Royal Family had snubbed the premiere.
Princess Stephanie of Monaco previously declared that she would "never see the film", telling the Monaco Times: "This film does not praise Monaco or the great man that was my father, Prince Rainier".
The actress hit the red carpet twice on the first day of Cannes, attending a photocall in the afternoon before donning a stunning deep blue gown at the movie's premiere.
LIKE US ON FACEBOOK | FOLLOW US ON TWITTER