Rita Ora and Cara Delevingne appear to have mended their friendship after they were photographed out together in London on Wednesday night.
The two were famously close in the past, but were rumoured to have fallen out after Cara joined Rita onstage for a fashion show performance where she danced clumsily and grabbed the mic from the singer.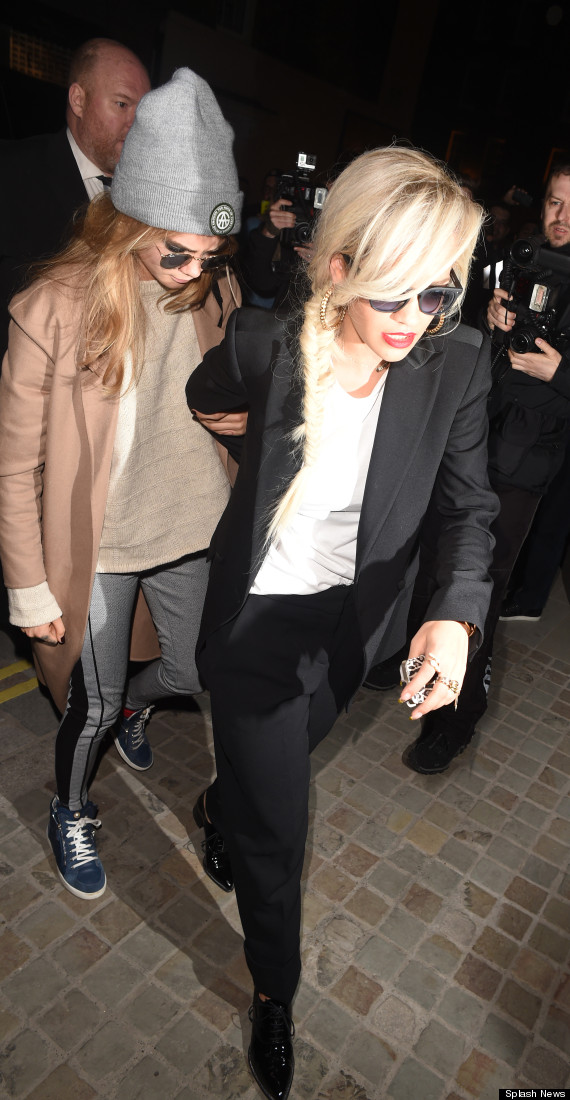 Rita Ora and Cara Delevingne
An insider told The Mirror at the time: "Rita's been working towards her singing career and carefully crafting her image for four years and it was all in danger of being a joke after that shabby performance. Rita's been advised to distance herself from the model."
Relations were reportedly frosty between the two for a long time, but it looks like they've built their bridges after being snapped heading out for a night on the town.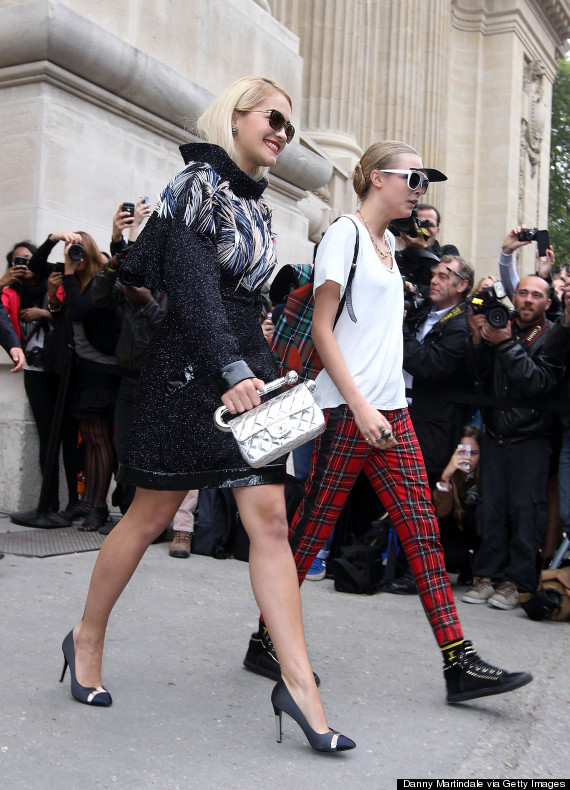 Rita and Cara in September last year
Rita recently spoke about bumping into the model at the Met Ball earlier this month, telling The Sun: "I saw Cara there - it was cool, you know. I adore that girl. She's a great person. Just because we're not making it public, it doesn't mean it's over."
She's also admitted that their previously close friendship, which saw them frequently tweeting one another and posting pictures together on Instagram, wasn't for publicity, adding: "We weren't trying to do it for other people - that wasn't what it was. Sometimes you'll know about us and sometimes you won't."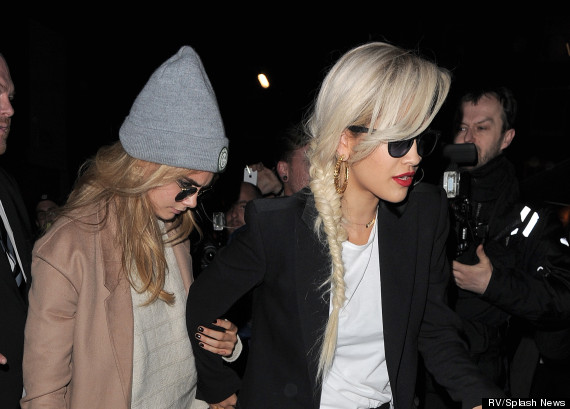 Rita and Cara in London on Wednesday night
Cara - who the singer used to refer to as 'wifey' - was pretty lucky to get Rita out of the house at all, as the notorious party-girl also opened up to the newspaper about the fact that the novelty of going out all the time is starting to wear thin.
She revealed: "There are times that I dread going out again.
"I go to things I want to go to, what I think is important and what I can have fun at. I have advisers but it's my decision"
Rita's latest single 'I Will Never Let You Down', produced by her boyfriend Calvin Harris, is currently on course to be the UK's number one single this weekend.
She's previously spoken about the rivalry she has with Calvin, admitting she would love to knock him from the top of the charts.
href="http://www.facebook.com/HuffPostUKEnt"target="_hplink">LIKE US ON FACEBOOK

| FOLLOW US ON TWITTER