Hundreds of British tourists are being evacuated from Kenya after the Foreign Office warned against all but essential travel to parts of the country.
Thomson and First Choice have cancelled all flights up to the end of October and are flying back holiday makers as a precautionary measure.
On its website, Thomson Airways said: "The Foreign and Commonwealth Office (FCO) is now advising against all but essential travel to Mombasa island, Kenya.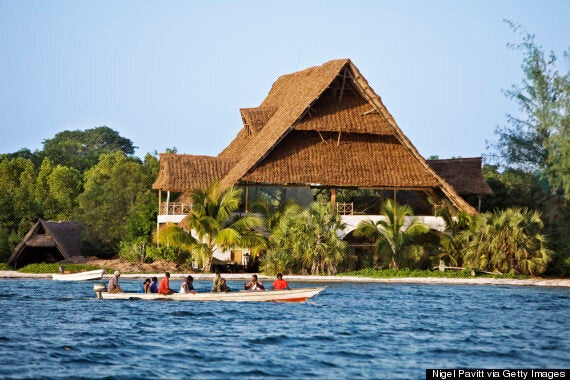 Hundreds of British tourists are being evacuated from Kenya, after a warnings against visiting Mombasa Island
"Thomson and First Choice have been continuously monitoring the situation as it developed and have been working very closely with the FCO and follow its advice at all times.
"As a result of the change in FCO advice, the decision has been taken to cancel all our outbound flights to Mombasa, Kenya up to and including 31 October.
"As a precautionary measure, we have also taken the decision to repatriate all customers currently on holiday in Kenya, including our Air Fare passengers back to the UK on Thursday and Friday this week..."
According to reports, Thomson has about 400 customers in Kenya, including those in Mombasa and on safari.
The Foreign Office has warned against all non-essential travel to Mombasa Island, on which part of the city of Mombasa lies.
Holidaymakers are also being advised to avoid the surrounding area, but not including the tourist areas of Diani or Moi international airport which serves the city.
Explaining the threat, the advice reads: "There is a high threat from terrorism, including kidnapping. The main threat comes from extremists linked to Al Shabaab, a militant group that has carried out attacks in Kenya in response to Kenya's military intervention in Somalia.
"There has been a spate of small-scale grenade, bomb and armed attacks in Nairobi (especially the area of Eastleigh), Mombasa, and North Eastern Province.
"You should take care in public places where people gather, and exercise a heightened level of vigilance. "
In the last few days the Kenyan government has pledged to step up security for tourists following a number of terrorist-related incidents.
A spokeswoman for the Foreign Office said: "We estimate there are 5,000 British nationals resident along the coast and approximately 500 in Mombasa and surrounding area."
Related