Despite North Korea failing to make it to the World Cup in Brazil this year (they did make it to South Africa in 2010), leader Kim Jong un was still able to enjoy an evening at the footy, taking in a recent match at an undisclosed location.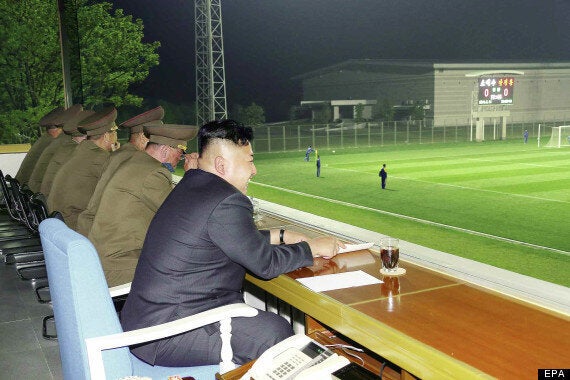 Kim in the commentary box - quite remarkable
Although Kim, patron of the most famous haircut in the world, is reportedly a huge fan of the NBA, the globe's youngest leader has shown plenty of interest in other sports, including football and even gymnastics.
The diminutive despot sat alongside six generals in the commentary booth wearing one of his trademark grey suits (the trouser no doubt offering a flare around the hem).
In 2013, a delighted Kim was pictured at a Torch Cup soccer tournament in Pyongyang, just days after ex-lover Hyon Song-wol was "publicly executed for violating North Korea's laws against pornography".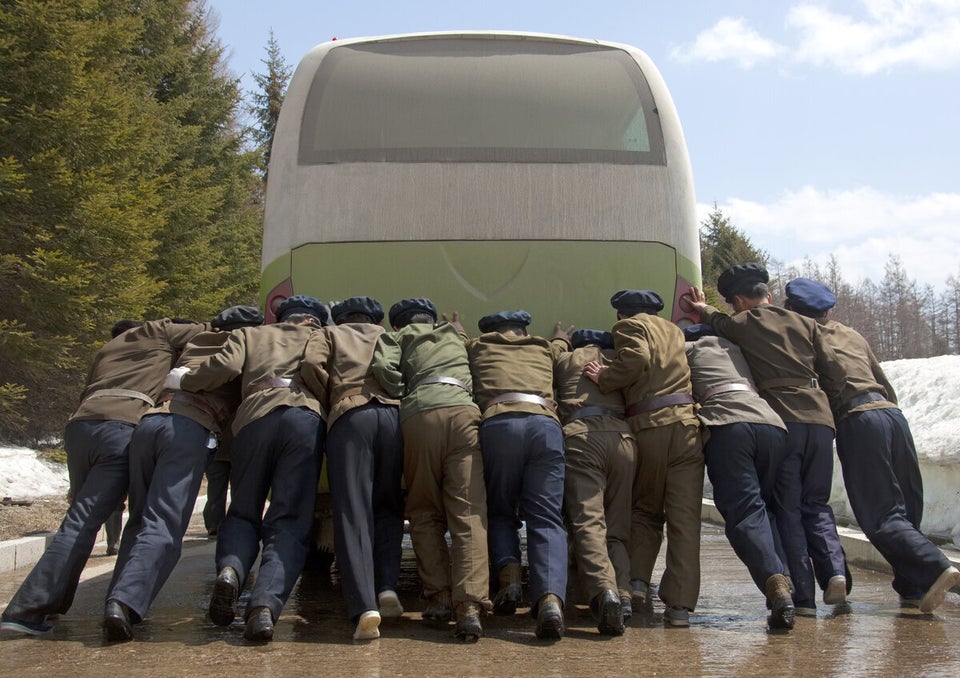 Inside North Korea