When Hugh Jackman decided he wanted to play Innuendo Bingo on Radio 1, regular host Scott Mills was unable to present the segment - leading to none other than Kylie Minogue stepping in for hosting duties.
For anyone unfamiliar with the game here's the general concept: two contestants sit opposite each other and fill their mouths with water. Audio clips featuring hilarious innuendo moments are then played by the presenter - cue the game players' spitting water in each other faces.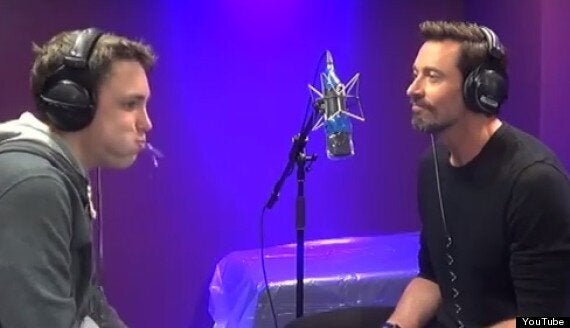 Chris Stark and Hugh Jackman
Radio 1's Chris Stark is up against the 'X Men' star in the clip and let's just say neither man manages to hold back the laughter.
Kylie's presenting skills are certainly up to scratch but only manages to remain composed for the first few minutes before crumbling into a fit of giggles.
Hugh also struggled, saying: "I honestly thought I'd be able to hold it together during this game!"
Previous players of Innuendo Bingo have included Gerard Butler and funnyman Will Ferrell, though it's safe to say it will take a lot to beat this fabulous round of the game.
Kylie is currently getting ready for her 'Kiss Me Once' tour which kicks off later this year.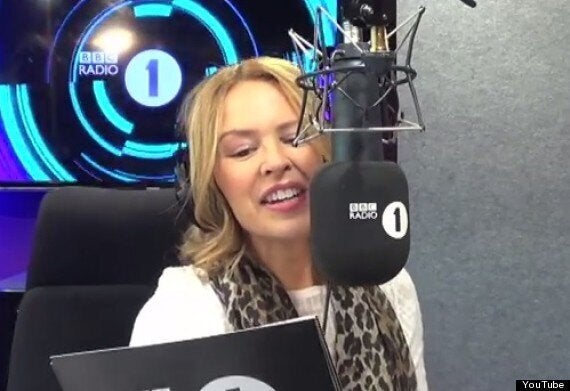 Check out the video of Hugh's game of Innuendo Bingo below...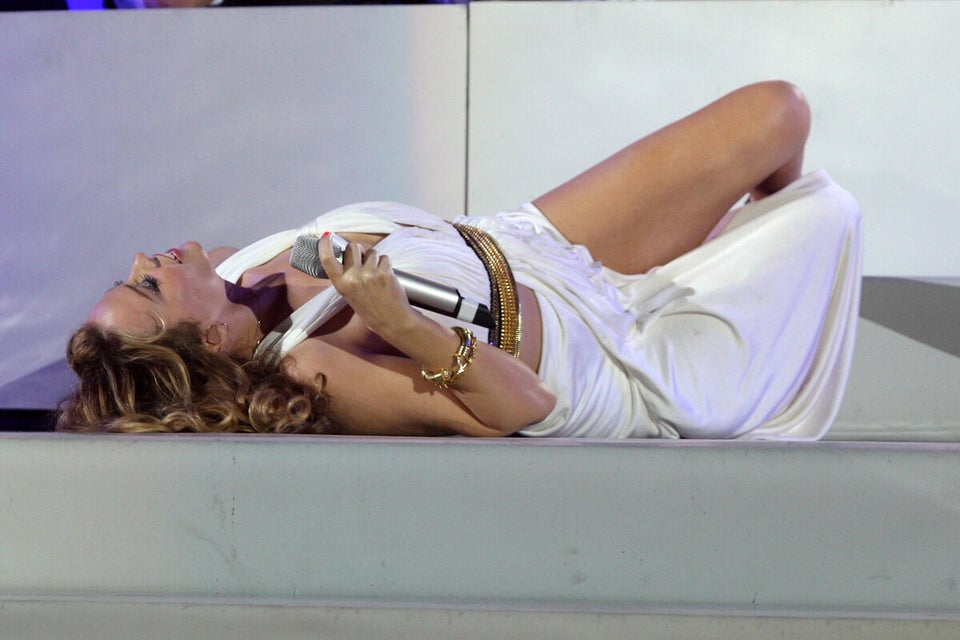 Kylie Minogue's 100 Sexiest Pics