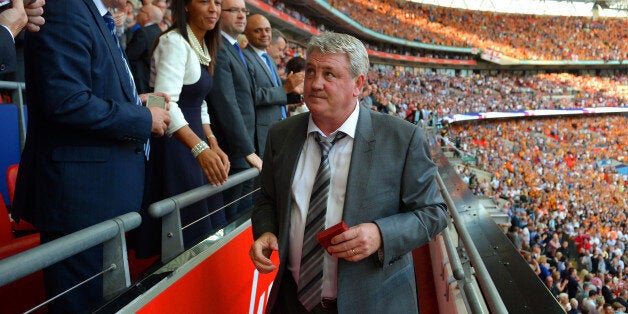 Hull City manager Steve Bruce questioned the officials' decisions that led to Arsenal's first two goals, as they extinguished their opponents' lead to win their first FA Cup in nine years.
Bruce disputed whether his son, Alex, had fouled Santi Cazorla outside the Tigers' box before the Spaniard brilliantly halved the deficit in the 17th minute, while replays showed the corner that led to Laurent Koscielny's equaliser had not deflected off a Hull player.
"When you're 2-0 up, it's quite remarkable, it's a great start for us, you just want to get to half-time, if you can," Bruce said. "There's a big couple of decisions in there, I'd like to see them again. Whether it's a free-kick for Cazorla, I'm not sure. Certainly, with the equaliser, we all thought it was a goal kick. I don't think it's the time to whinge, but it costs you.
"They've got back in it with a bit of quality. It's not the time to whinge and bleat but was it a free-kick? I ain't so sure. And certainly, the way they are talking in the dressing room, what led to the corner was certainly a goal kick."
"I always believe your name's on it and at one stage, I thought it was going to be our day. But all credit to Arsenal and congratulations to them. They were under enormous pressure and they've come back, I thought they were down and out. It took some magic from Cazorla who showed, of course, what he can do."
Bruce's magnanimity in defeat was admirable, despite Hull's disappointment. They became the second side this century to let a two-goal lead slip in an FA Cup final.
"One thing you have to be is gracious in defeat and Arsenal are a fantastic club," Bruce said. "How he [Arsène Wenger] gets the stick I do not know. The fella's a top class manager and always puts together a top class team. And we say, from all of us, congratulations to Arsenal. Well done to them."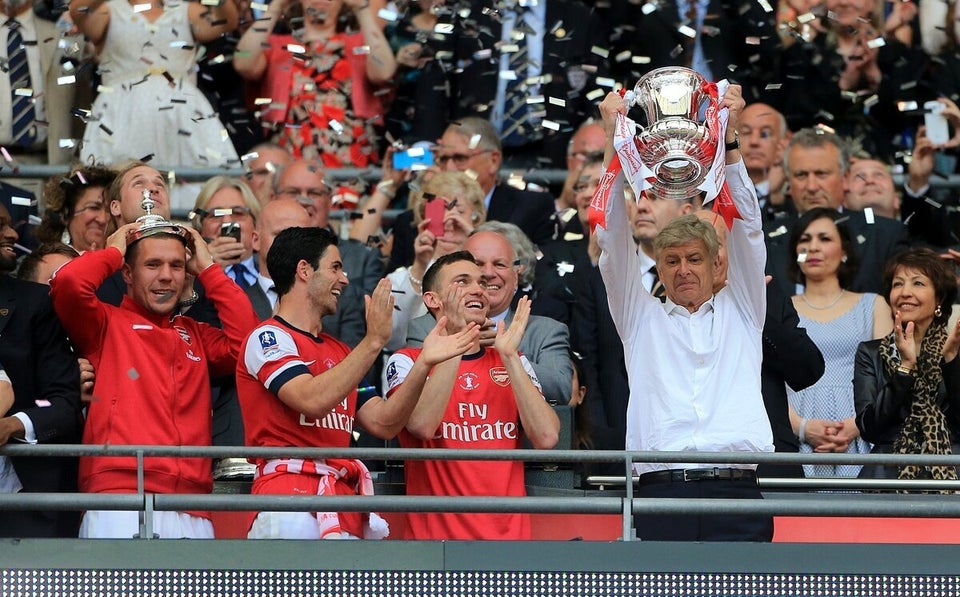 FA Cup final
Bruce remained bullish despite the crushing disappointment at a venue he has felt dejection at before. Hull finished 16th in the Premier League and comfortably avoided relegation, and Bruce has targeted an improvement on their league finish next season.
"You could see why they got promoted and why they've had the season that they've had," he added. "They showed an incredible amount of courage to go and take the game to them. On another day we might have just won the cup, but it wasn't to be.
"We're delighted with what we've done, we now have to move forward and the vast majority of them lads that played with me today, played in the Championship. So they've had a wonderful couple of years. And it might have been a bit more historic and more memorable if we'd had nicked it today. But we fell just short. Sometimes, you know when your name's on it and it wasn't our day."