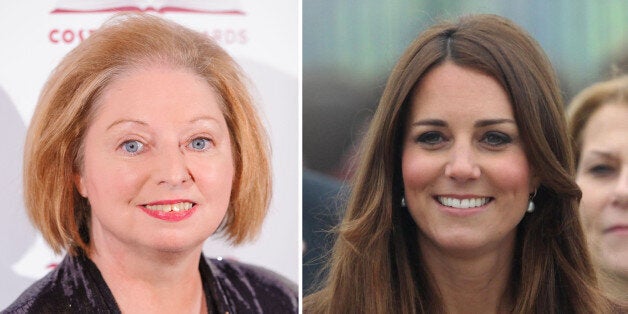 Hilary Mantel has said the public outcry and media reaction to her comments about the Duchess of Cambridge last year are a sign that Britain is becoming a "narrow and intolerant" nation.
The Booker Prize winner had described Kate Middleton as a "shop window mannequin" with a "plastic smile", with no personality and no purpose other than to produce an heir to the throne.
It was an eloquent, beautifully-penned rallying cry, worthy of a double-Booker winner, about the media management of Kate, the nature of Royalty and voyeurism. Her lament is how Kate suffers at the hands of the media.
But the author of Wolf Hall and Bring Up The Bodies was widely criticised for her description of Kate - comments which she said had been taken out of context.
"What the fuss last year made me think was how narrow and how intolerant as a nation we have become because even if I had said about Kate the things I was alleged to have said, that was my perfect right," she said.
"There was no occasion to jump on me and revile me.
At the time, The Daily Mail ran a front-page story on Mantel's "attack" on Middleton, highlighting how the 60-year-old writer's "scathing" portrait of the Duchess of Cambridge paints her as a woman "designed by a committee."
"What I've seen of Princess Kate at public events, at the Olympics and elsewhere is this is someone who's bright, who's engaging, who's a fantastic ambassador for Britain," the BBC reported Cameron as saying. "We should be proud of that, rather than make these rather misguided remarks."
Many, however, also defended Mantel's more nuanced summation of British royalty.
Popular in the Community