The red carpet has been rolled out, the sun is up and the stars are continuing to show off their sense of style at this year's Cannes Film Festival (oh, and we think there are some films being shown or something…).
Nicole Kidman and Blake Lively have already made a splash with their red carpet fashion choices, we're pleased to say the momentum hasn't been lost as more and more of the biggest names from the film world rock up and pose for photographers.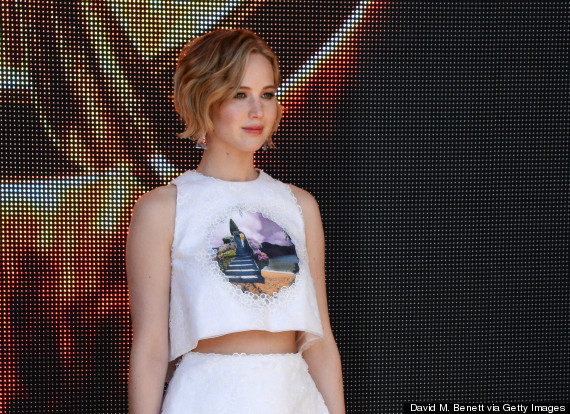 Jennifer Lawrence in Cannes
Leading the best-dressed, we're pleased to say, was actress Jennifer Lawrence who posed with her 'Hunger Games' co-stars such as Liam Hemsworth and Julianne Moore, who recently joined the series, to promote the third installment of the franchise, 'Mockingjay, Part One'.
Jennifer has been criticised in the past for dressing a little too maturely for a star of just 23 years old, so we're pleased to report she looked stunning in Christian Dior, rocking a wavy bob and teasing us with just a hint of midriff.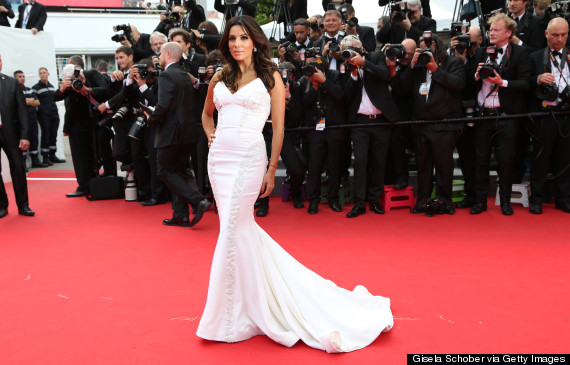 Eva Longoria
Also photographed at the festival was former 'Desperate Housewives' star Eva Longoria. Now when we hear "Cannes" and "Eva Longoria" in the same sentence, we immediately think back to last year's unfortunate wardrobe malfunction where the star accidentally revealed that she'd forgotten to put pants on.
This year, though, she was determined to set that right, and looked every inch the elegant star in a strapless white gown. More importantly, she managed to go her entire photo call without flashing her bits to photographers, which deserves applause in itself.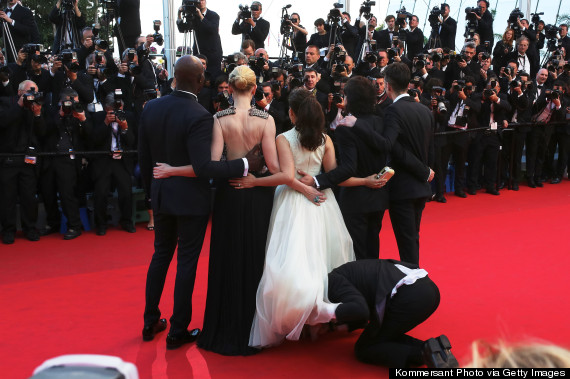 America Ferrera's embarrassing red carpet moment
Of course the most talked about moment from this weekend's red carpet was probably the embarrassing incident involving former 'Ugly Betty' star America Ferrera, when a Ukranian TV presenter crashed the red carpet and was seen attempting to crawl under her dress while she posed with her 'How To Train Your Dragon 2' co-stars.
Luckily security were at hand to quickly escort the prankster away and boot him out of the ceremony.
Check out all the latest photos from the Cannes red carpet below...
href="http://www.facebook.com/HuffPostUKEnt"target="_hplink">LIKE US ON FACEBOOK

| FOLLOW US ON TWITTER