5 Seconds Of Summer have unveiled the video for their second single 'Don't Stop', and fans will be pleased to hear that they've already managed to top their debut effort.
We wondered how the boys would be abe to top the video for their first single 'She Looks So Perfect' - because frankly what could be better than a load of strangers chucking their pants at each other? But they've managed it with their new vid, which sees the boys take on superhero alter-egos, complete with masks and dodgy-looking Y-fronts as outerwear.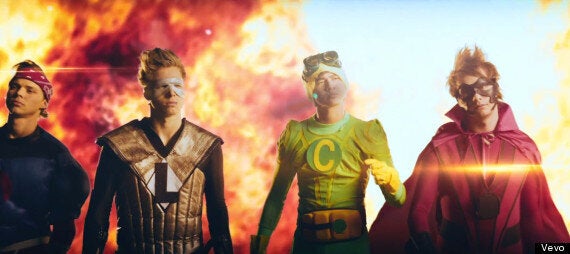 Ashton, Luke, Calum and Michael become superheroes in the new 5 Seconds Of Summer video
While the four members of 5SOS are each seen fighting crime individually, or at least giving it their best shot, they also come together in some scenes where they're seen performing the track on a rooftop.
The group have had an amazing 2014 so far, with their debut single topping the singles charts in four countries, including the UK and their native Australia.
They're also set to open up for One Direction on the North American and European jaunts of their 'Where We Are' tour.
And in case you're wondering about the loyalty of the band's fanbase - or the #5SOSFAM as they refer to themselves online - the 'Don't Stop' video has been online less than 24 hours and has already racked up over 300,000 views on their YouTube page.
Their self-titled debut album is coming out in June, and we have a feeling we will be hearing a lot more about this band in the months to come.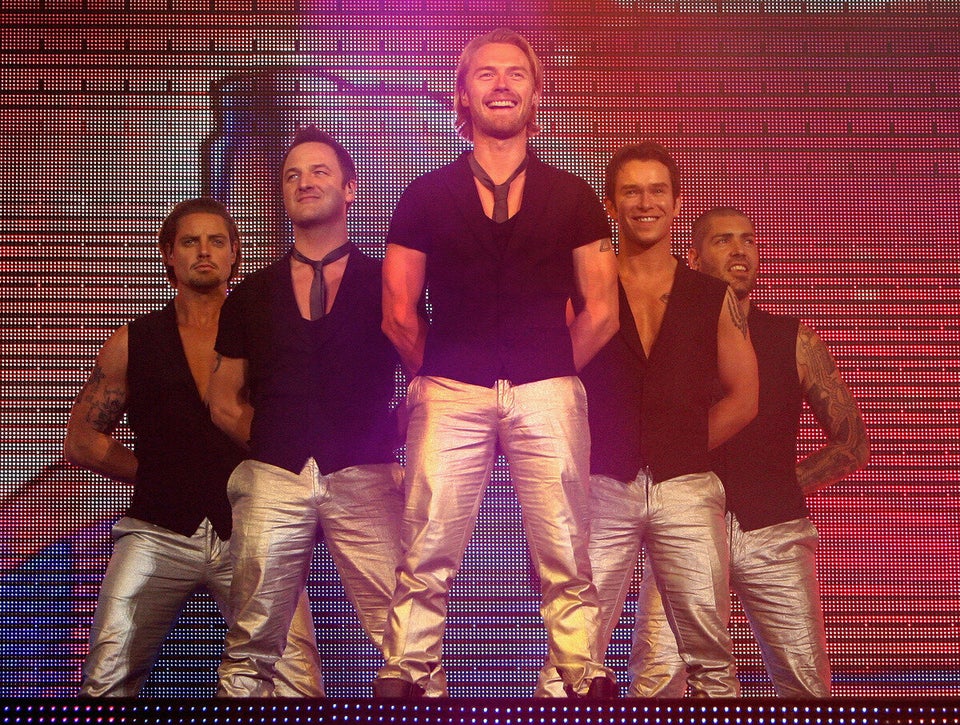 10 Best Boybands
href="http://www.facebook.com/HuffPostUKEnt"target="_hplink">LIKE US ON FACEBOOK

| FOLLOW US ON TWITTER