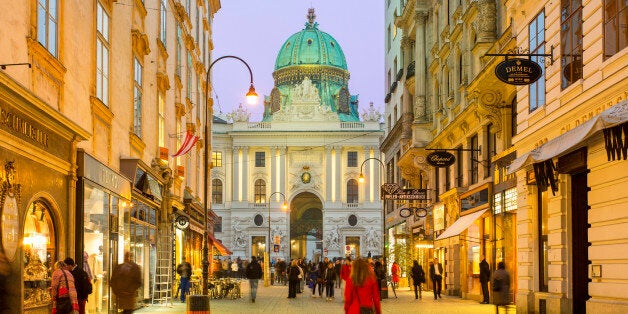 We've all done it. You get back from a stressful day in the office – flanked by a hideous commute – and find yourself thinking, over a large glass of red, 'there's got to be more to life than this'.
But though you know there is more to life than this, you just finish your bottle of wine, watch another episode of whatever DVD box-set you're currently obsessing over, hit the sack – and repeat.
When the daily grind's getting you down, it's easy to fantasise about jacking it all in and jetting off for a life less ordinary but turning those dreams into reality is not so simple, right?
Sarah Alderson disagrees. Feeling jaded with London life, the novelist and her husband quit their jobs and whisked their three-year-old daughter off on a round-the-world trip, culminating in a long stay in Bali where they have been residing for the last four years.
She writes in selfishmother.com, a blogzine for mums: "We did the craziest, scariest, greatest thing we have ever done. It was also in the end quite alarmingly simple. It involved saying just two words (admittedly repeatedly): F**k It (I highly recommend reading the book of the same name)."
"In a world economy that is becoming more globalised, cities beyond the traditional financial and business centres are working to improve their quality of living so they can attract more foreign companies," he says.
Mercer, which conducts an annual Quality of Living survey to help employers compensate fairly when placing employees on international assignments, has identified a new generation of cities that are striving to entice employees just like you.
"This year's survey recognises so-called 'second tier' or 'emerging' cites... These cities have been investing massively in their infrastructure and attracting foreign direct investments by providing incentives such as tax, housing, or entry facilities. Emerging cities will become major players that traditional financial centres and capital cities will have to compete with."
Vienna came out top in Mercer's 2014 Quality of Living rankings, which are based on an analysis of local living conditions, including government stability, crime rates, economic factors, health considerations as well as transport, housing and recreation factors.
Another study by global private consulting firm, The Reputation Institute found Sydney to be the most appealing place to live and work, based on its top 100 cities ranked according to economy, environment and government.
What have you done to make work wonderful? Share your stories on Facebook or Twitter using the hashtag #makeworkwonderful
Based on both sets of rankings, we've compiled our own list of the world's happiest places to work. Tempted?