Passengers onboard a Florida-bound flight from the UK got a nasty jolt when the nose of their aircraft was struck by lightning during a storm cell.
These dramatic pictures show the Boeing 767 on approach to Orlando-Sanford Airport on Thursday.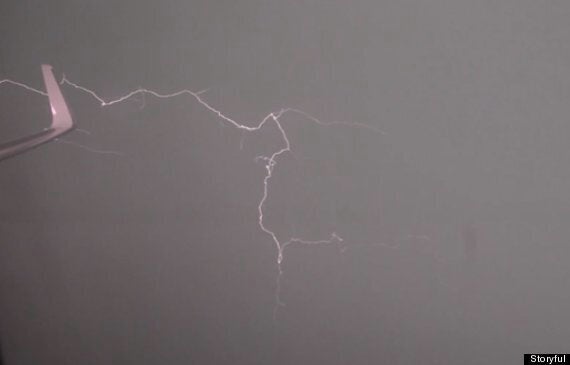 The plane was struck en-route to Florida from East Midlands
He managed to capture the bolt strike the side of the plane, filming from his seat.
"We flew straight through a cell and after seeing quite a lot of lightning we were hit," he said.
"I spoke to the pilot as we got off the plane and he said the lightning hit the nose of the aircraft."
According to Scientific American, every US plane is struck at least once a year by lightning, which rarely cause damage. Aircraft often trigger lightning if they fly through a heavily charged region of a cloud.