The Pope's plan hold mass in a Jerusalem room believed have hosted Jesus' Last Supper has caused an ugly rift between Israel and Vatican, with conspiracy theories swirling around the visit.
The Cenacle is a room on the top floor of medieval building of great significance to Christians, but also to Jews as the supposed burial place of King David, and to Muslims, as the building was a mosque for four centuries.
The planned mass appears to contravene an agreement, in place since the British Mandate, that states all faiths must be allowed access to the site, but cannot hold religious rituals there. The Pope's plan for a mass in a holy Jerusalem building is inflaming already rising tensions
Rabbi Yitzhak Goldstein, head of a yeshiva, a place of study for Jewish men, located on the site, said it was "an aggressive change of the British status quo," according to the FT.
And Muslims share the fears of some Jews that Israel is preparing to offer the building to the Vatican, according to Mohammad Dajani Daoudi, a professor at Jerusalem's al-Quds university.
Rumours have swirled in the religious and right-wing press that the deal will be done to give the Church authority at the site, in exchange for a tax deal on exemptions for Christian sites, which had been at a stalemate.
The Israeli government has repeatedly denied that it will cede control of the site, but one report suggested the the Vatican was set to trade a Jewish heirloom, a candelabrum from the Second Temple, in exchange.
Authorities already have their work cut out calming tensions ahead of the visit and have vowed a crackdown on racist vandalism.
Last week graffiti scrawled on a column at the Notre Dame complex, the pope's planned base, read: "Death to Christians and Arabs and all who hate Israel."
"We will do everything to ensure they won't harm Christian holy places... and to ensure the trip goes successfully."
Papal Nuncio Archbishop Giuseppe Lazzarotto said the Vatican was optimistic and would not "over-estimate" the threat.
"We know that the majority of the Israeli people are happy that the Holy Father is coming," he said.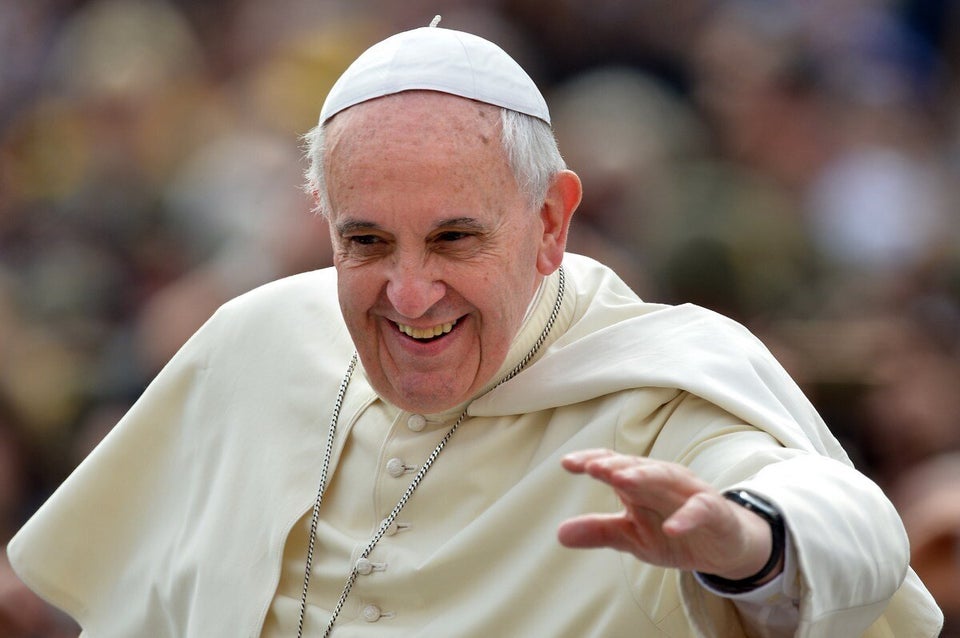 9 Of Pope Francis' Most Radical Quotes