Updated: 15:30, 19 May 2015 - Mark Webber comments
Sir Jack Brabham, Australia's three-time Formula One champion, has died at the age of 88, his family have said.
Brabham died at his home on the Gold Coast on Monday morning.
His youngest son David said in a statement: "It's a very sad day for all of us. My father passed away peacefully at home at the age of 88 this morning.
"He lived an incredible life, achieving more than anyone would ever dream of and he will continue to live on through the astounding legacy he leaves behind."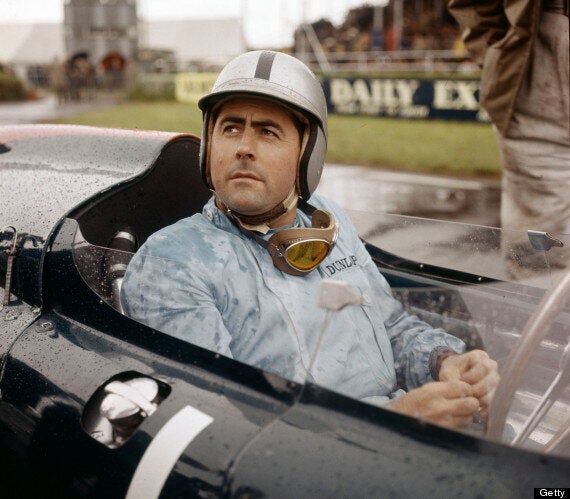 Sir Jack Brabham was F1 champion three times between 1959 and 1966
Brabham won the F1 world title in 1959, 1960 and 1966 and was constructors' champion in 1966 and 1967.
He won his first two crowns in the Cooper Climax, but with his third became the only driver in history to win a World Championship in a car he himself had manufactured - the Brabham BT19.
The first driver to be knighted for services to motorsport, Brabham was a skilled and innovative engineer as well as driver. He was responsible, with compatriot Ron Tauranac, for more than 500 Brabham racing cars being build at the team's Surrey base in the 1960s.
The Brabham name continued in F1 for 30 years.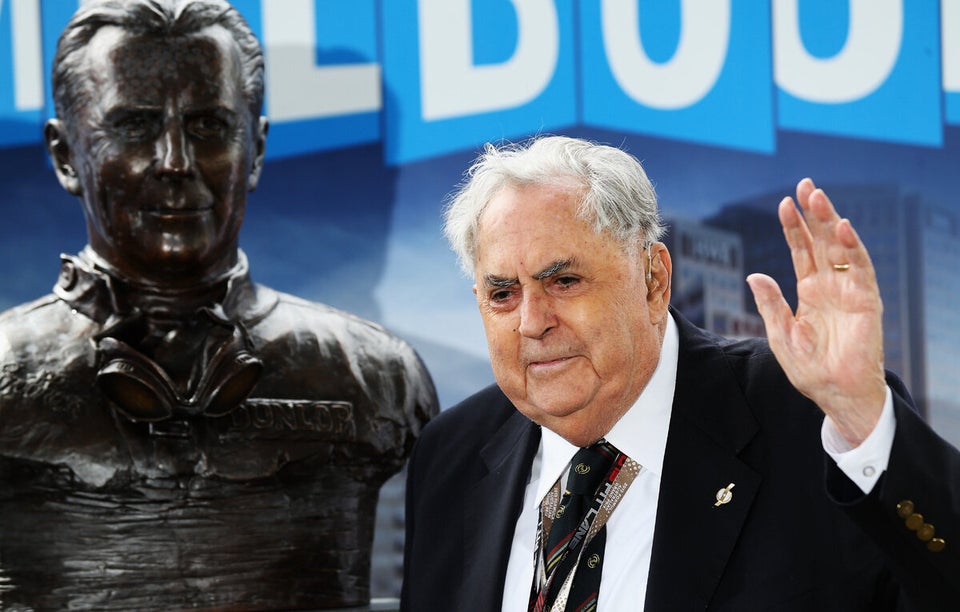 Sir Jack Brabham
Brabham, whose final win came in the 1970 South African Grand Prix, is survived by his wife, Lady Margaret, and sons Geoff, Gary and David and their families.
The Australian Grand Prix paid tribute to Brabham, saying in a statement he would "forever be remembered as one of motorsport's most influential figures, not only in Australia but around the world".
The chairman of the Australian Grand Prix corporation, Ronald J Walker, and its chief executive, Andrew Westacott, said: "The contributions that Sir Jack made to the sport as well as the Australian Grand Prix will never be forgotten and his legacy will continue to resonate amongst drivers and fans alike."
Compatriot and former F1 driver Mark Webber praised sir Jack as "a legend in the truest sense of the word" and the "epitome of a champion racing driver".
Writing on his personal website, Webber Said: "He was a trailblazer; he took the hardest road and made it easier for the rest of us to follow. When I think of Jack, I think of a tenacious individual; an absolute grafter; he did it his own way and made it stick.
"What he achieved taking on the best in the world and winning one of his three world titles in his own machinery is the stuff of pure legends."
McLaren CEO Ron Dennis said it was an "honour" to work with Brabham.
"The word 'legend' is often used to describe successful sportsmen, but often it exaggerates their status. In the case of Sir Jack Brabham, however, it's entirely justified," Dennis said.
"A three-time Formula 1 world champion, he remains the only driver to win a Formula 1 world championship driving a car bearing his own name - a unique achievement that will surely never be matched.
"When I started out in Formula 1 in the late 1960s, I worked first for Cooper and then for Brabham. Even as a callow youth, I could recognise greatness when I saw it, and I'll always regard it as an honour and a privilege to have worked for Sir Jack. I learned a lot from him too."