A controversial game designed to simulate what it's like to be a drug dealer has hit the top of the Apple App Store charts.
'Weed firm' is a pretty simple free app which uses familiar business simulation mechanics and applies them to the heady (pun intended, sorry) heights of pot dealing.
The game has a similarly humorous but aggressive style to the Grand Theft Auto series - one of which, also on the App Store, is in large part a drug dealing simulator too.
In the game -- which has been reviewed well -- you have to grow your business by bribing officials, dealing with gangsters and growing one hell of a lot of weed.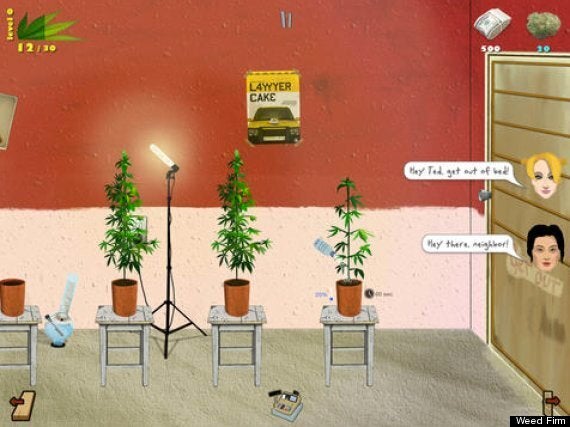 Of course there are in-app purchases involved, but you don't have to partake.
"Follow the story of an expelled botany sophomore Ted Growing as he inherits a growing operation and expands it. Learn to grow weed, plant new varieties to increase your yields, expand your customer base and interact with the characters to become the biggest weed dealer in town. Complete tasks to open new shelves in the store and become a more efficient and prosperous weed grower and seller. Watch out for the thugs and cops. Good luck! May Jah be with You!"
Developers Manitoba Games also post a disclaimer on launch, which states they "do not encourage the cultivation or use" of cannabis.
We shall have to see. In the meantime, enjoy the green, green grass of supply-and-demand mechanics and profit-loss ratios.