"I am pleased that Abu Hamza has finally faced justice. He used every opportunity, over many years, to frustrate and delay the extradition process," May said.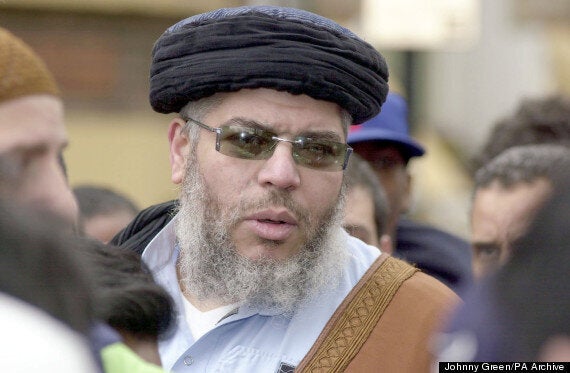 Abu Hamza's conviction has been hailed by Theresa May
"His conviction was facilitated by this government's tireless work to successfully remove him from the UK to face trial in October 2012."
Former Home Secretary David Blunkett said the verdict justified the lengthy legal battle surrounding Hamza's extradition.
"This has been a very long journey to obtain justice, and to ensure that someone who has been so adept at avoiding the just penalty for his extensive activities is at last being brought to book," said Blunkett.
"The verdict justifies the extensive measures over many years to ensure through his extradition that he should pay for the misery he brought to others."
During the trial, the prosecution portrayed Hamza to be a terrorist trainer, with the defence arguing he was a man with strong views but not a criminal.
The cleric travelled to Britain the early Eighties, after which he met Valerie Fleming, an English woman whom he married, gaining British citizenship in the process. He divorced her a few years later.
Despite having worked as a bouncer in a Soho nightclub and with a reputation for socialising and heavy drinking in the mid-1980s, Hamza slowly turned towards religious fundamentalism, and in 2006 he was jailed in the UK for seven years for soliciting murder.
During the trial, Hamza proclaimed his love for Osama bin Laden, reiterating his belief in the validity of the 9/11 attacks.
He was also shown on video giving sermons on why non-Muslims should be treated like "cows and pigs".
However, the cleric insisted that he did not take part in any terror-related activity, with his defence lawyer Joshua Dratel telling the jury that these were "expressions, not crimes".
Assistant US attorney Ian McGinley argued that the jury should look beyond Hamza's lies, highlighting four European tourists that died in 1998 in Yemen by kidnappers who had a satellite phone supplied by Hamza.
"Don't let the passage of time diminish what he did," McGinley told the jury.
Three Britons and an Australian were killed in 1998 in Yemen when they were among 16 tourists seized by armed terrorists and taken hostage.
Following Hamza's conviction Laurence Whitehouse, who was among the hostages and whose wife, Margaret, was one of the Britons shot dead, spoke of his relief at the court's decision.
He told the Daily Telegraph: "This has taken a long time, even though there was evidence of his involvement early on. We could have had less trouble and strife in the world if effective action had been taken against him earlier."
Another of the hostages, Eric Firkins, 70, told the Telegraph: "The worst thing, coming back from Yemen was finding it had all been organised in north London. For years I saw him on the television every day, a free man who was still spouting hatred. Now I can parcel it up."