Atlético Madrid coach Diego Simeone will lead his team out at the Stadium of Light for the Champions League final Lisbon on Saturday in search of a first European Cup for him and his club.
The 44-year-old has only been a coach for eight years but has already assembled an impressive CV. He can boast of two league championships in Argentina with Estudiantes and River Plate, plus the Europa League, UEFA Super Cup, Copa del Rey and now the Primera Division title in just two and a half seasons with Atlético, the team he played for over two separate stints.
Immediately after his side clinched the Spanish title, Simeone said: "This means something for everyone; it means that you can win in different ways. It's always the players' characteristics that define how you play and we have won in a different way to Madrid or Barcelona."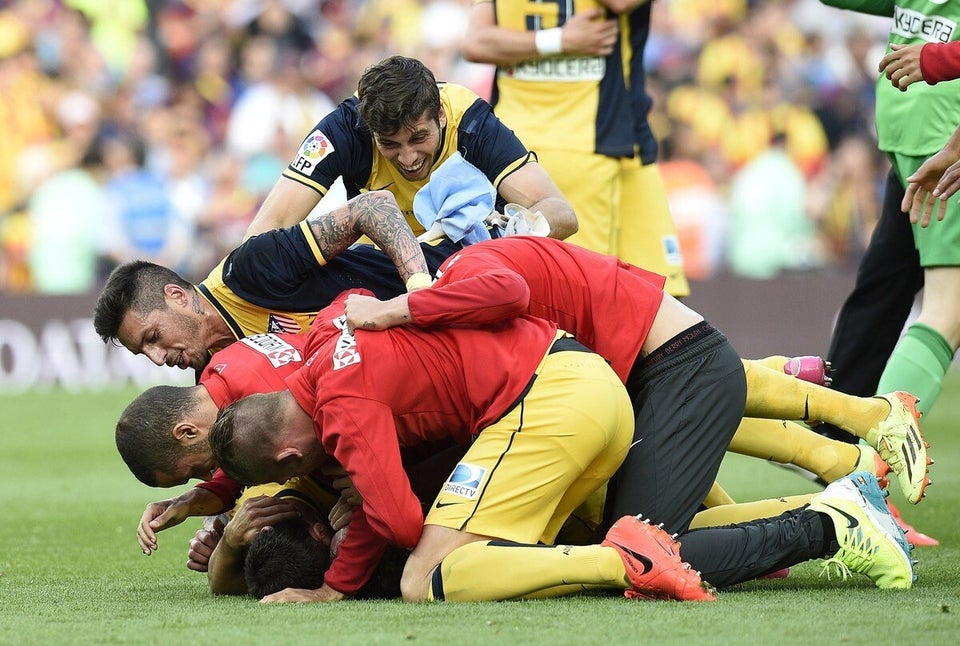 Barça 1-1 Atléti