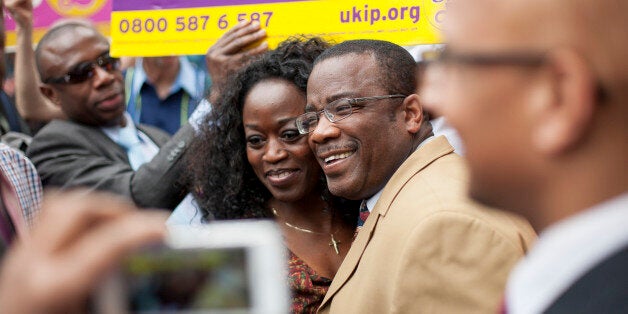 A Ukip politician has said Nigel Farage should be forgiven for failing to turn up to his own party's 'carnival' in Croydon because the London borough had become a "dump"
On Tuesday afternoon, Ukip staged a rally designed to showcase its ethnic minority candidates in an attempt to rebuff accusations of racism.
However the meeting quickly descended into farce after it emerged the musicians hired to play the steel drums for the event did not know it organised by Ukip and refused to play.
Story continues below slideshow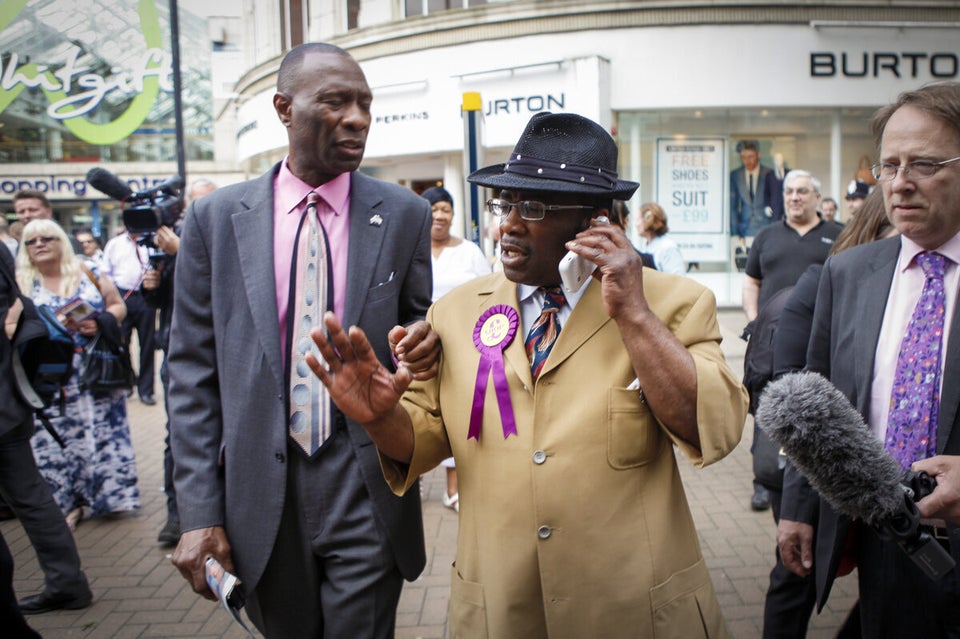 UKIP Carnival
The band packed away their instruments and Farage failed to turn up. Winston McKenzie, who stood as the Ukip candidate for parliament in the 2012 Croydon North by-election, denied the party leader was scared but said there were "certain situations you have to avoid".
"Croydon has become a dump," he said. "How can you ask an international leader [to come] somewhere he isn't safe?"
The carnival was picketed by several vocal protesters holding signs accusing Ukip of racism. McKenzie said if he were in Farage's shoes he wouldn't have turned up either given the Ukip leader had recently been "hit by eggs" at another event.
McKenzie, a former boxer and ex-member of the Conservative Party, is no stranger to controversial statements. In 2012, when standing for Ukip, he said adoption by gay couples constitutes "child abuse".
Meanwhile, Farage's failure to turn up at his own event led some anti-Ukip locals to shout that he had "bottled it".