A university student who was allegedly caught with 20,000 euros in her underwear on a flight to Turkey has denied funding terrorism.
Nawal Masaad, 26, is accused of trying to smuggle the cash through Heathrow Airport en route to Syria.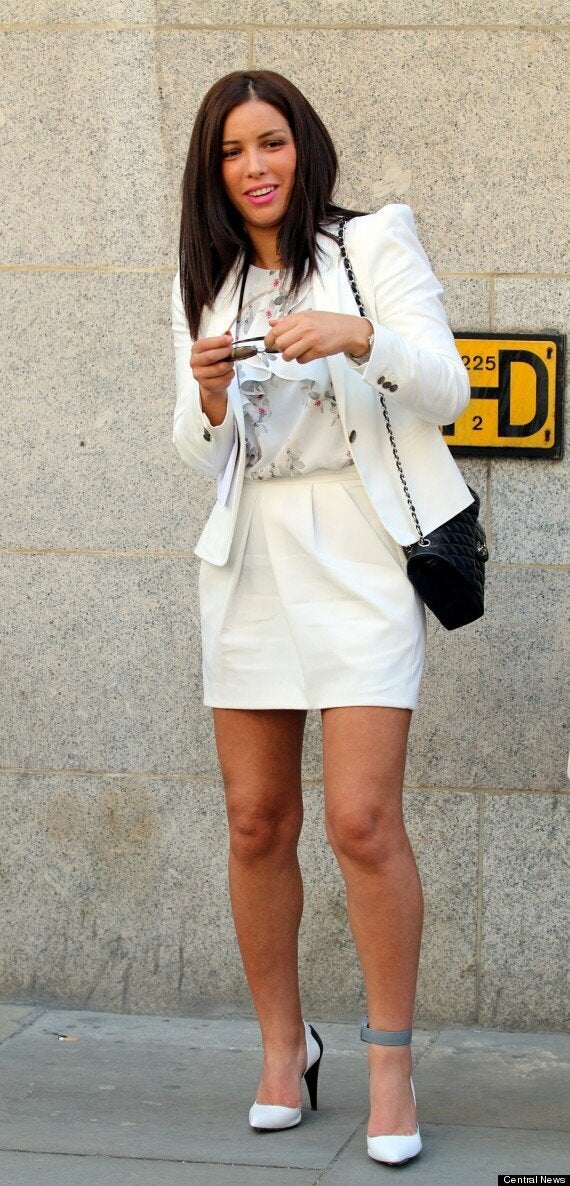 Nawal Masaad was caught smugling 20,000 euros in her underwear, a court has heard
She was recruited by mother-of-two Amal El-Wahabi, 27, to take the money to El-Wahabi's terrorist husband, it is claimed.
The cash, which was wrapped in clingfilm, was discovered when Masaad was searched at Heathrow airport on January 16 this year, it is alleged.
Both women pleaded not guilty to one count of becoming concerned in a funding arrangement when they appeared in court on Monday.
Amal El-Wahabi is accused of recruiting Masaad to take the money to her 'terrorist' husband
Masaad, wearing a short white shirt and matching jacket, is wearing an electronic tag on one ankle.
Both women are on conditional bail until their trial at the Old Bailey which begins on July 7 this year.
Masaad, of Centurian Close, Holloway, and El-Wahabi, of northwest London, both deny becoming concerned in a funding arrangement as a result of which money was made available or was to be made available to another, and they knew or had reasonable cause to suspect that it would or may be used for the purposes of terrorism.
Popular in the Community