Yaya Touré is considering leaving Manchester City after the club failed to wish him a happy birthday, according to his agent.
Dimitry Seluk says the midfielder feels the club "disrespected" him by not acknowledging his 31st birthday at a club event in Abu Dhabi last week. City were in the Gulf state to play an end of season friendly following their Premier League title win.
"Yaya is so upset he's thinking of leaving City," Seluk said in the Sun. "There are a number of things that have happened that have left Yaya feeling bitterly upset. He must concentrate on the World Cup now. But City have treated him with disrespect and have really hurt him."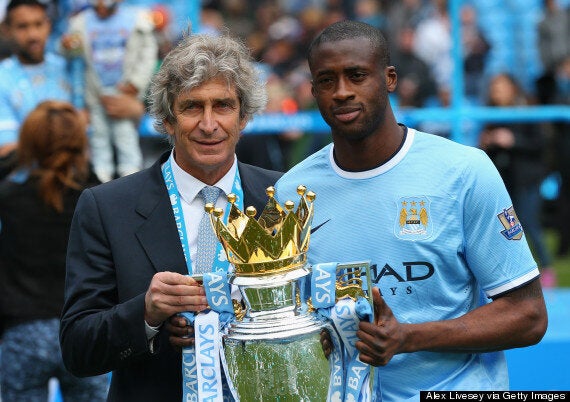 Touré scored 24 goals for City last season
"They don't know that money can't buy relationships – no Sheikh can buy a relationship. This isn't about money or a new contract – it's about human relationships and City have shown they don't respect him. I repeat, this is not about money. In fact, he would take less to return to Barcelona."
WATCH: CITY CELEBRATE TOURÉ'S BIRTHDAY (2:40)
City could be forgiven for dismissing Seluk's threat as frivolous. Seluk claimed last year - and the year before - Touré could leave, yet the Ivory Coast international signed a new contract 11 months ago.
In March last year, Seluk explained Touré felt "mistreated" during contract negotiations, yet a matter of weeks later Touré inked a new four-year deal at City.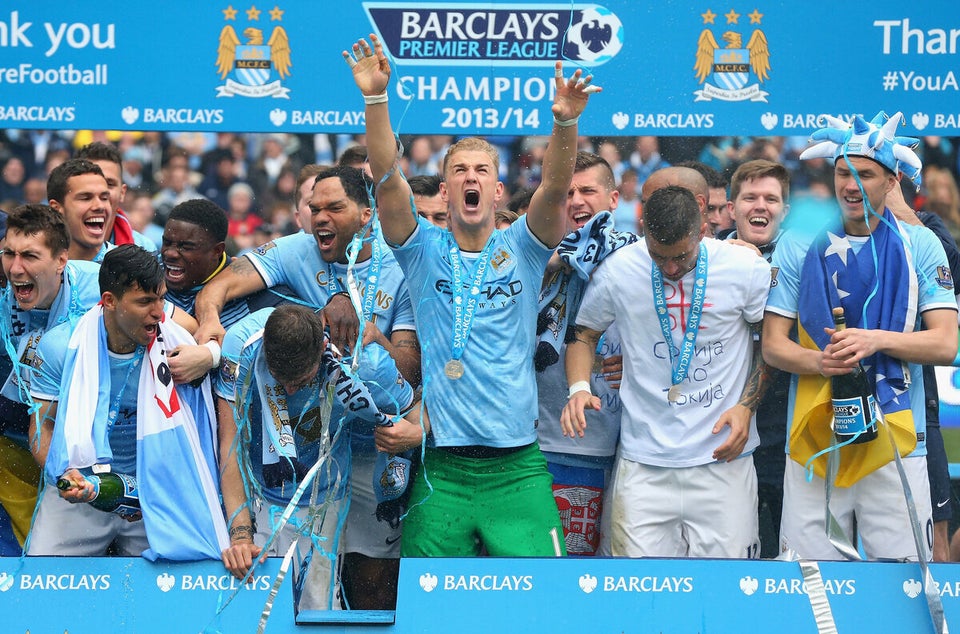 City's title celebrations
Seluk bleated: "What happened at his birthday meant the club don't care about him. It was proof. They can say whatever they want, 'Oh we like him but we forgot'.
"Forgot? About Yaya? The player who helped you to be two-times Premier League champions? The guy who helped you win the FA Cup and the League Cup?
"His birthday can be on a normal day and, in a normal team, his team-mates and club would at least give him good wishes.
"But when you win the title on May 11, a day later you go to Abu Dhabi and on May 13 you have a big party to celebrate the title and nobody comes to Yaya to say, 'Happy birthday', what more do you want?"