Despite the smile on his face in both pictures, the true price of cancer is etched on Noah's face in the left-hand side of the photograph.
The picture on the right says everything.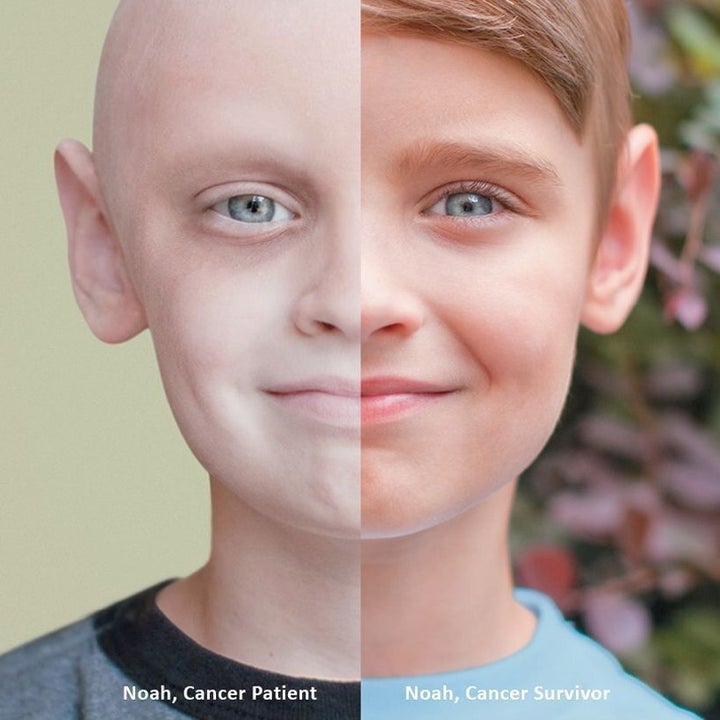 The before and after images of him were highlighted in the hospital's recent "My Life is Proof" marketing campaign.
In the wake of Stephen Sutton's death - the teenager who passed away from bowel cancer after a Herculean effort to raise funds for the Teenage Cancer trust - this provides hope.
Related