Australian Prime Minister Tony Abbott has been branded a "total creep" for giving an oh-so-seductive wink and nod as he responded to a radio call from a distressed pensioner who said she had to resort to phone sex work to make ends meet.
As the chronically-ill grandmother and pensioner Gloria introduced herself, saying "I work on an adult sex line to make ends meet", Abbott was caught on camera winking and smiling in the direction of ABC Radio host Jon Faine (off camera).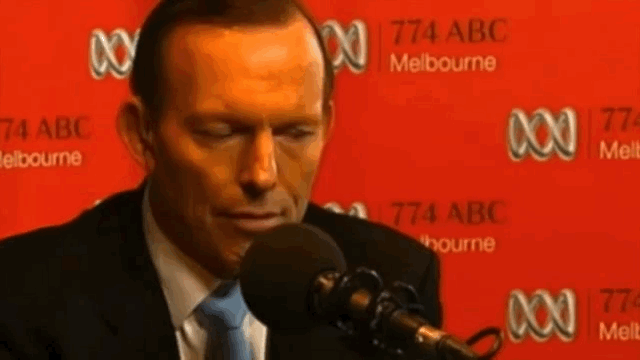 As she continued, Mr Abbott broadened his grin for a few seconds — then looked straight at the camera and swiftly composed his expression. Perhaps because he had been reminded the cameras were actually rolling.
An Australian government spokespeople was quick to say the PM was certainly *not* winking at the sex worker thing, but merely gesturing to reassure Faine that he was happy to take the call.
But Greens Senator Sarah Hanson-Young has criticised the PM, calling him a "grub".
"Rather than taking seriously her concerns of poverty and illness he gave a wink and a smirk, and all I have to say to the Prime Minister on this is what a creep. What a total creep," she said.
Oblivious to Abbott's flippant response to her dire situation during the radio call-in, Gloria challenged the prime minister over his government's harsh budget.
"What do you suggest I cut out Mr Abbott? Food, electricity, firewood, Christmas, birthday presents to my grandchildren or should we all just die and get out of your way?"
Abbott responded by saying he understood she was doing it tough, but the woman told the prime minister he didn't "give a stuff."
When the presenter asked her to keep it nice, Gloria said: "But I don't feel very nice about you Mr Abbott."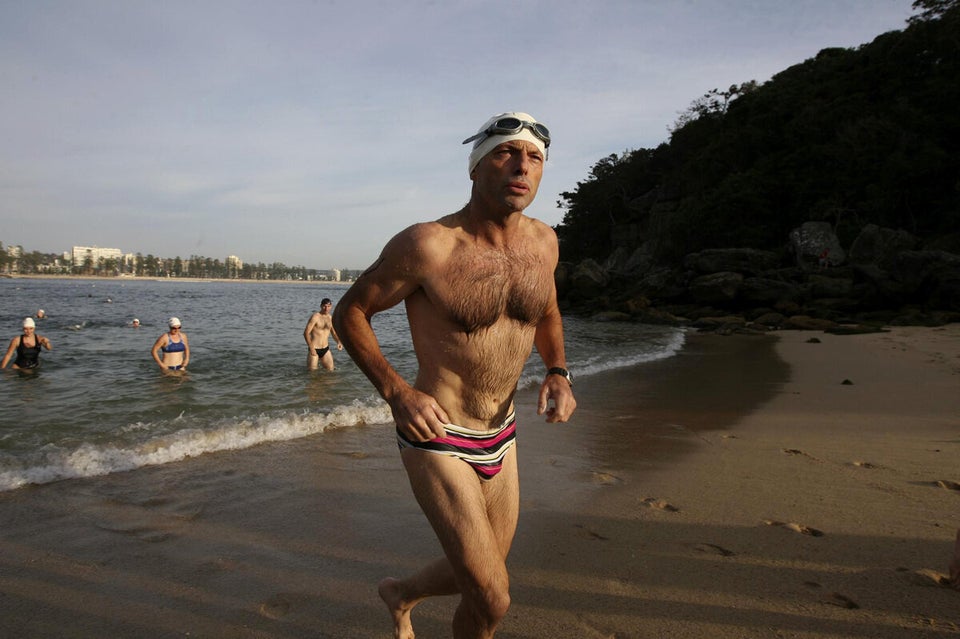 Sporty Tony Abbott
Popular in the Community