With the Toni Kroos and Luke Shaw signings likely to be announced before the World Cup, Manchester United are now reportedly eyeing another Louis van Gaal disciple in Arjen Robben.
The Dutch winger was brought to Bayern Munich by Van Gaal in 2009 and scored two memorable goals against Fiorentina and United in the Champions League knockout stage en route to that season's final. He will also start alongside Robin van Persie for Van Gaal at the World Cup.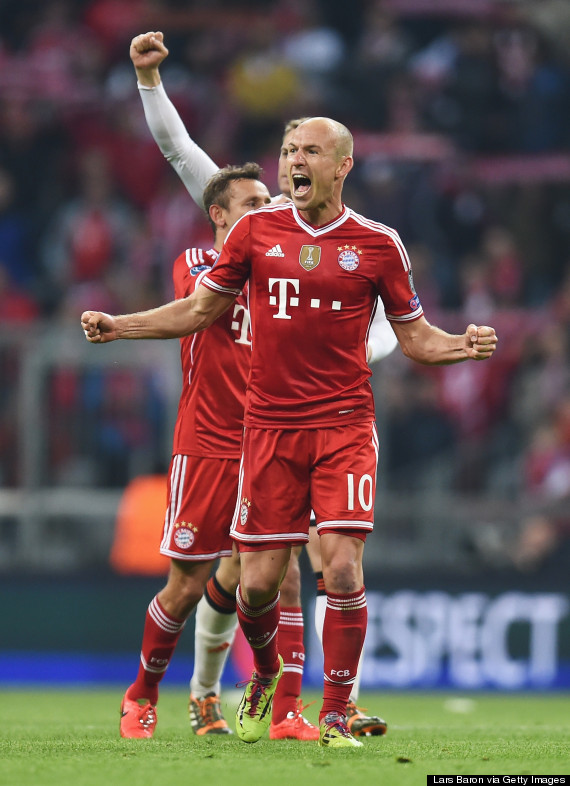 Robben has been a scourge of United with Bayern
United have several areas that need addressing in their squad but for a club that has prided itself on its wingers, the current lot are the worst in decades. Antonio Valencia, with the exception of a four-month spell, has been abysmal since suffering stage fright at the 2011 Champions League final, Ashley Young has never been good enough, Nani is just as erratic as he was when he arrived at the club and Wilfried Zaha could represent a waste of £15 million.
Robben was actually pictured taking a tour of Carrington in the 2003-04 season, however that was the first year nouveaux riches Chelsea enjoyed Roman Abramovich's roubles, and they gazumped United even when Claudio Ranieri was their manager.
And that is the downside. Robben is 30, rather than 20, and only signed a new three-year contract a matter of months ago at the Allianz Arena.