According to reports in his homeland, Suárez twisted his knee on Wednesday and an MRI revealed a meniscal injury which requires immediate surgery. Suárez will undergo keyhole surgery on Thursday and the recovery time can be between four and six weeks.
Uruguay open their campaign against Costa Rica in 23 days' time before they face England and Italy in Group D, however they remain hopeful Suárez will play in the Brazil finals.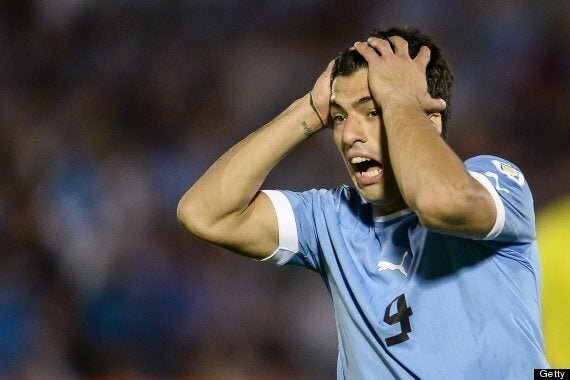 Nightmare scenario: Suárez could miss the World Cup after the season of his life
The news could greatly benefit England and deplete Uruguay. Suárez scored 31 goals for Liverpool this season and was voted the PFA and FWA's Footballer of the Year.
Edinson Cavani and Diego Forlán usually flank Suárez in a daunting Uruguayan attack, however Cavani has endured a subdued year with Paris Saint-Germain and Forlan, now playing for Cerezo Osaka in Japan, is not as potent as he was in the 2010 World Cup, when he received the Golden Ball as the best player.
Fellow south Americans Colombia are already reeling from the absence of talismanic striker Radamel Falcao, while Spain striker Diego Costa is also in danger of missing his first major tournament.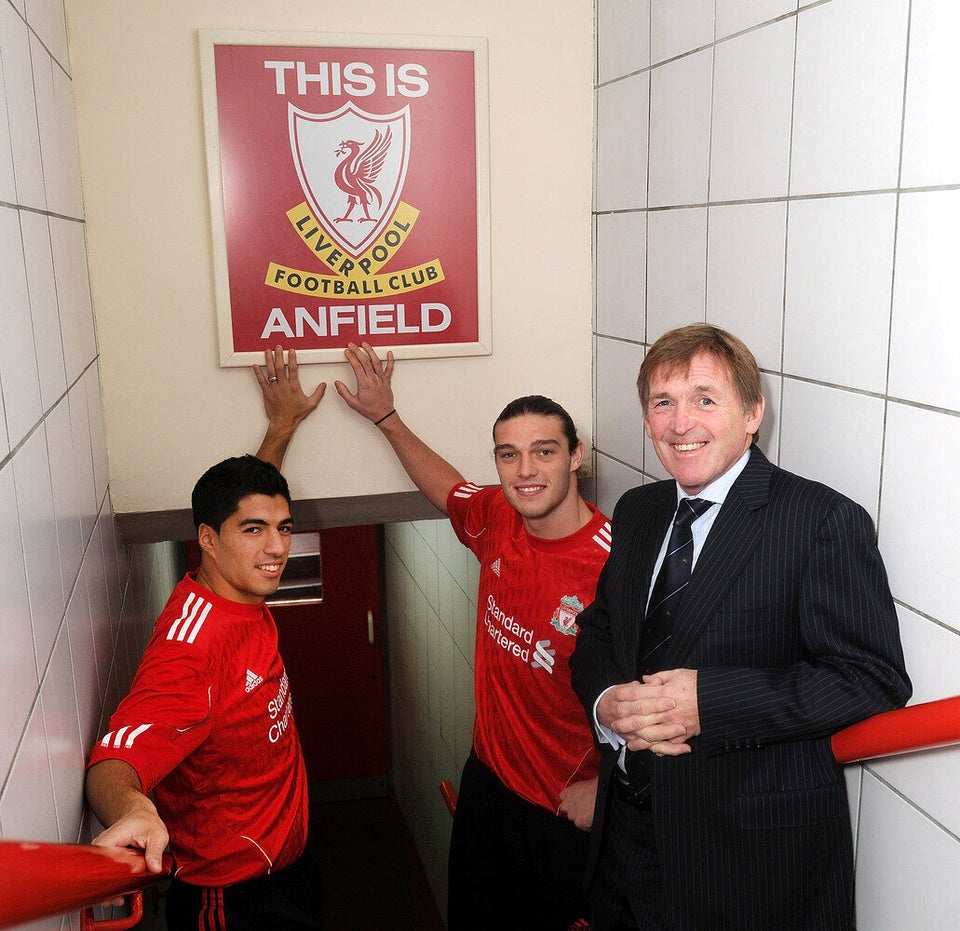 Luis Suárez's Liverpool Career