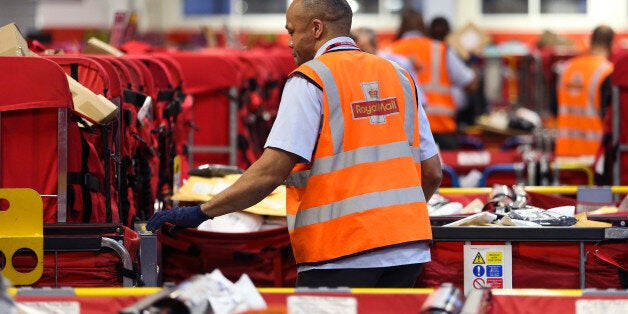 Royal Mail has announced a rise in annual profits after revenues growth from parcel deliveries more than offset a further decline in letter volumes.
In its first set of results since its controversial £3.3 billion stock market flotation in October, the company said operating profits after transformation costs were £430 million in the year to March 30, against £403 million a year earlier.
It said its letters performance was at the better end of expectations, with revenues down 2% to £4.6 billion on a year earlier.
Addressed letter volumes declined by 4% but the trend improved over the year due to stronger economic conditions and one-off impacts such as energy companies writing to customers about price rises.
Parcel revenues increased by 7% but in volume terms the one billion items delivered in the period was flat compared with the previous financial year.
Chief executive Moya Greene said: "The competitive environment on the parcels side is more intense. We are taking steps to remain the leader in this growing market."
As the Universal Service provider, Royal Mail is required to provide access to competitors such as TNT for final mile deliveries.
Ofcom is investigating a complaint from TNT over Royal Mail's decision to change conditions and increase the prices it charges to deliver post collected and pre-sorted by its competitors.
Royal Mail believes an investigation into this complaint will lead to a long period of uncertainty around the prices it charges other postal operators.
Greene called for "timely regulatory action" to prevent the impact of direct delivery competition from undermining the economics of the Universal Service.
She said: "TNT Post UK can cherry-pick easy-to-serve urban areas, delivering easy-to-handle post to homes less frequently than Royal Mail and to no defined quality standard.
"Royal Mail is required to deliver six days a week, overnight, throughout the whole country, to stringent quality standards and at a uniform, affordable tariff.
"Moreover, we are also required to deliver any items TNT Post UK does not consider economic to deliver itself. If TNT Post UK is successful in delivering its stated objectives, this could threaten the fundamental economics of the Universal Service."
Royal Mail continues to expect UK-addressed letter market volumes to decline by 4% to 6% a year, although in the current period it will be helped by this month's European and local elections and economic improvements.
Since 2003, more than 50,000 people have left the UK business, with 12,000 leaving in the last four years. In March, the company launched a consultation with unions on a proposal to achieve a net reduction of 1,300 roles.
Shares opened more than 3% lower, although at 553p the stock is still considerably higher than the 330p valuation placed at the time of the flotation.
An Ofcom spokesman said: "We do not believe that there is presently a threat to the financial sustainability of the universal postal service.
"Ofcom keeps the market under constant close review, examining the future business plans of major operators. We have a duty to secure the Universal Service, and if we identify any future threat we have powers to step in to protect it.
"We would expect Royal Mail to take appropriate steps to respond to the challenge posed by competition, including improving efficiency."
Chris Combemale, executive director of the Direct Marketing Association, which represents the commercial users of Royal Mail, said: "With commercial users accounting for a significant portion of Royal Mail's turnover, healthy profits reflect the buoyant state of UK business.
"The rise of e-commerce has put Royal Mail at the heart of the customer experience, integrating advertising, package delivery and transactional mail with digital channels to breathe new life into marketing mail.
"To sustain this growth, Royal Mail should continue to invest in modernising the business to bring further growth and innovation to its commercial customers."
Brian Scott of Unite, which represents 7,000 Royal Mail managers, said: "The taxpayer has been fleeced. Instead of these profits flowing into the Treasury's coffers to pay for schools and nurses it's flowing into the pockets of shareholders, some of which enjoyed 'mates rates' when Royal Mail was sold off on the cheap.
"Unite members in Royal Mail are paying the price with job losses and the uncertainty is set continue with a massive £106 million set aside to cover 'transformational costs'.
"We need full transparency of the sale and for ministers to come clean over their gentlemen's agreements and any winks and nods they gave to investors."
Communication Workers Union deputy general secretary Dave Ward said: "Royal Mail's positive results reflect the efforts of postal workers and particularly their willingness to embrace change in the organisation.
"The Agenda for Change agreement struck recently between Royal Mail and CWU provides a platform for future success."
Chuka Umunna, shadow business secretary, said: "Ministers' case for their Royal Mail fire sale has now been completely demolished. We know Royal Mail was profitable in the public sector, but David Cameron's Government privatised Royal Mail's profits after making the taxpayer pick up the tab for its historic debts.
"Vince Cable said Royal Mail's share price should be judged in the months after the sale, yet its value is now over 60% higher than the Government received for the public's stake.
"Taxpayers have been left short-changed by hundreds of millions of pounds at a time when families are being hit by a cost-of-living crisis, while the City investors the Tory-led Government prioritised giving Royal Mail shares have been laughing all the way to the bank."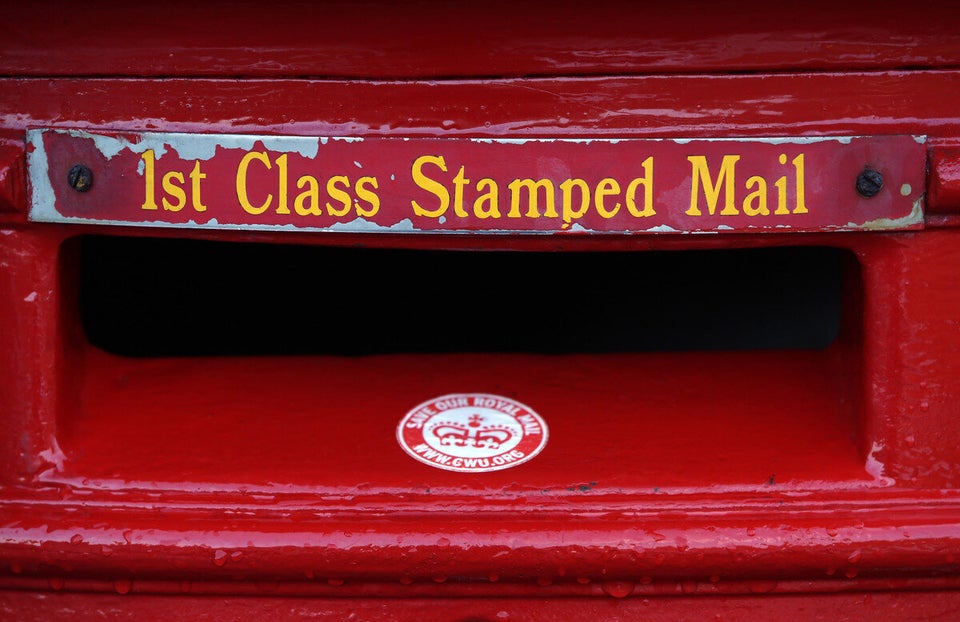 Shocking Things The Newly Privatised Royal Mail Has Done