Heartbroken relatives of murdered soldier Lee Rigby laid bare their continuing anguish today, one year since he was brutally killed by two fanatics.
Fusilier Rigby's murder sparked shock across the country after he was run over with a car and then hacked to death by British Muslim converts Michael Adebolajo and Michael Adebowale in Woolwich, south-east London, on May 22 last year.
His mother Lyn said she could never forgive the two killers, who picked the young soldier off the street in front of horrified onlookers.
Widow Rebecca Rigby broke down as she visited the scene of the 25-year-old's death to lay two wreaths in his memory - one a tribute from his young son Jack, in the shape of a red football shirt marked "Dad 1".
The other was a heart-shaped wreath of white flowers decorated with red roses.
Lyn Rigby told ITV's Good Morning Britain earlier that she would never forgive her son's killers.
She said: "I will never forgive them for what they did to Lee. Never."
The grieving mother sent a touching message, called "Once a Fusilier, Always a Fusilier" to be read at a memorial event for her son, held today outside Woolwich Barracks where he was stationed.
She told the Sun newspaper: "No parent should ever have to bury a child but the nature of Lee's death was so violent that I can barely sleep at night, haunted by the images of my child lying bloodied and fatally wounded on the street.
"If I close my eyes I see Lee covered in blood. And when I do fall asleep I have nightmares in which I am running to try and save my son.
"I wake up in cold sweats with my heart thumping and I feel like I am going to die."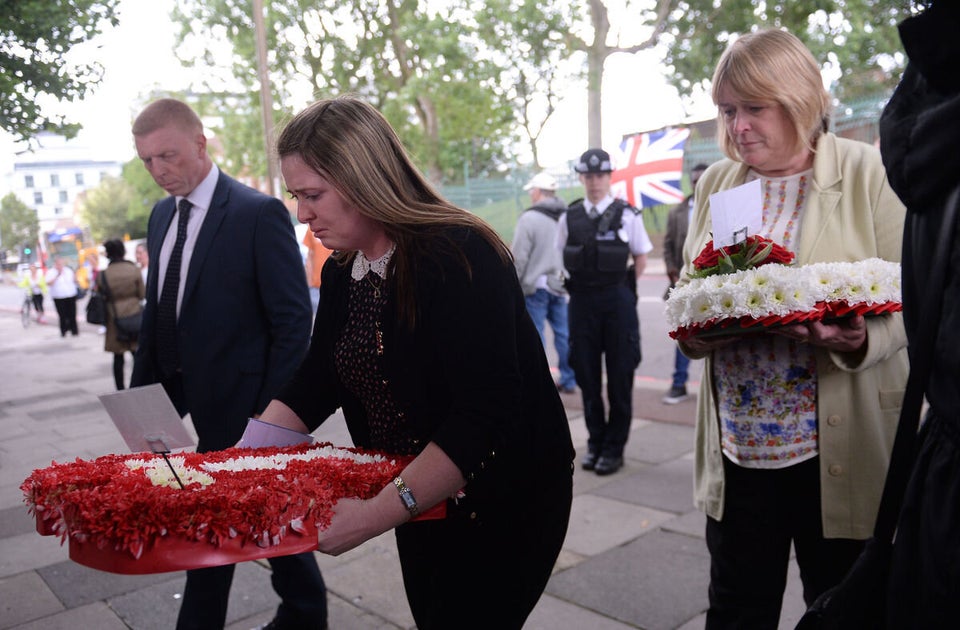 Murdered soldier Lee Rigby one year anniversary remembrance
Thousands of people have signed a petition calling for a permanent memorial to the soldier in Woolwich, but this has been rejected by the local council and MP Nick Raynsford.
But Mrs Rigby told the Sun: "By refusing to honour his memory in a dignified fashion, they are creating a platform for further political hatred and unrest.
"Lee was a peaceful boy and we will never let his name be tarnished."
Lorna Taylor, whose son served with Fusilier Rigby in Afghanistan and who organised the petition, said: "Lee Rigby was a royal soldier killed in a royal borough and so why wouldn't you want to honour somebody who fought for your country with a memorial here where he was killed?
"Thousands of people have signed petitions calling for a memorial here so the council, Army and the Government need to stand up and support one of their own.
"As a mother of a soldier I am very passionate about supporting this campaign."
STORY CONTINUES BELOW SLIDESHOW: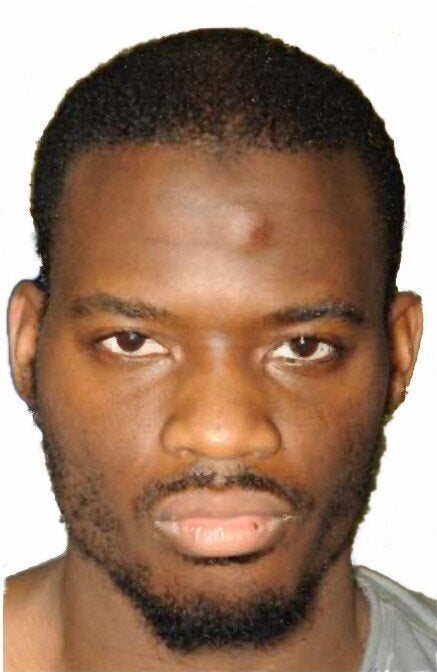 (GRAPHIC WARNING) Woolwich attack: Lee Rigby Murder
Mr Raynsford insisted there are already appropriate memorials to the young soldier.
He said: "The Royal Regiment of Fusiliers have installed a memorial bench in the cemetery in Lancashire where he is buried and his name will also be inscribed on the Army memorial at the national arboretum, so it's right that there should be memorials.
"Having a separate memorial at Woolwich raises difficult issues, in fact, it is very unusual for soldiers to be remembered where they fell. Their memorial is usually either in a military cemetery or in a regimental memorial, as is the case with Lee Rigby.
"A memorial outside the barracks might also attract the interest of extremists who might seek to build conflict between communities in the way that Lee Rigby's killers wanted to do."
Ingrid Loyau-Kennett, one of three women dubbed the "Angels of Woolwich" for the courage they showed on the day, was among those who returned to the scene today to pay her respects.
A year ago today she was checking Fusilier Rigby's pulse and confronting one of his crazed killers, Adebowale.
She said: "It has been a waste of three lives and of course a year on I still think about Lee Rigby's mother losing a son, it's a tragedy. I don't have flashbacks but I have been very emotional lately.
"This street looks like a normal street now but I can still see the body, see the crashed car and see the bloodied hands."