The hull of the missing yacht Cheeki Rafiki which went missing a week ago with four British sailors on board has been found by the US Navy, according to reports.
On Thursday Kay Coombes, the sister of Mr Warren said the findings made her hopeful.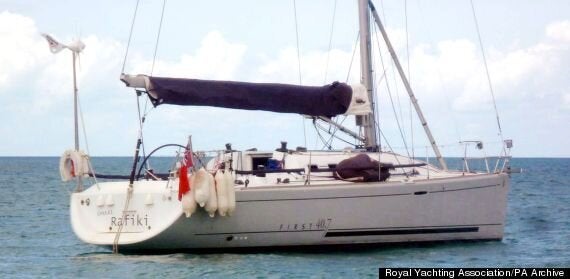 "I think they've got a bit more of a clue now so hopefully the coastguard can plot that and get the ships to that area, so fingers crossed they can start searching there," she told BBC Breakfast.
The 40ft Cheeki Rafiki was sailing back to the UK from an Antigua regatta when it got into trouble and started taking on water 620 miles east of Cape Cod, Massachusetts, last Thursday.
The four men on board - experienced captain Andrew Bridge, 22, from Farnham in Surrey, and crew members James Male, 23, from Southampton, Steve Warren, 52, from Bridgwater, Somerset, and Paul Goslin, 56, from West Camel, Somerset - have not been seen or heard from since the early hours of Friday morning.
An initial search for the stricken vessel was called off on Sunday amid bad weather in the Atlantic Ocean, but began again on Tuesday after pressure from the men's families.
More than 200,000 people also signed a petition demanding the operation be resumed.
Aircraft from the US, Canada and the RAF have been combing the area alongside merchant vessels.
Popular in the Community