A real-life Rapunzel uses her flowing locks to spell out the Roman alphabet in ornate lowercase letters.
Designer Shurong Diao, 24, decided to dispense with pens and brushes for the series, which she made in her studio in New York City.
Instead she constructed an entire alphabet using only a model - a good friend - and her long tresses.
Diao, from Hangzhou in eastern China, said the typeface was intended to mirror Chinese calligraphy, in which letters are written with ink on rice paper.
"I was always obsessed with Chinese culture. I just realised I'd like to use hair as a medium to collapse Chinese culture back to Roman letters," Diao said.
"In the beginning I wanted to find real hair, but I couldn't find any women with hair that long."
Instead the artist had to use a mixture of real hair and extensions to achieve the length necessary to trace out the Latin alphabet's ascenders and descenders.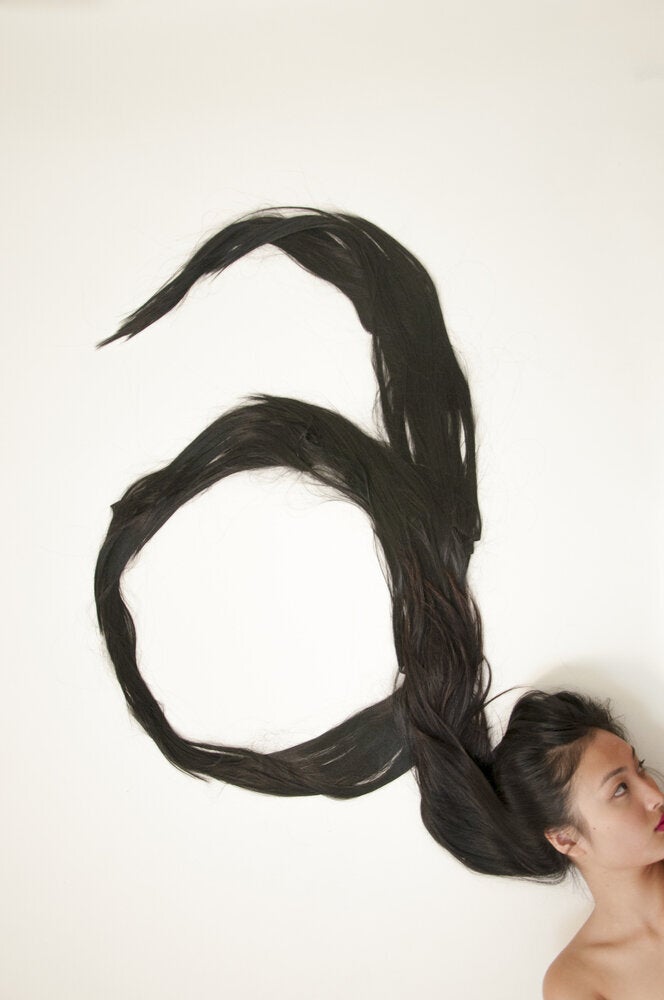 Artist Spells Out The Alphabet With Hair