 Eurovision Song Contest winner Conchita Wurst has been blamed for the flooding in the Balkans
Meanwhile, Littoral Head Amfilohije of Montenegro reportedly said that the floods were "not a coincidence but a warning," explaining that the extreme weather was a sign that people must reject the "Jesus-like-figure" of Wurst.
"God sent the rains as a reminder that people should not join the wild side," he reportedly added.
Earlier this month Serbia, Bosnia and Croatia were hit by the worst flooding in more than 100 years. The waters triggered more than 3,000 landslides, laying waste to entire towns and villages and killing dozens.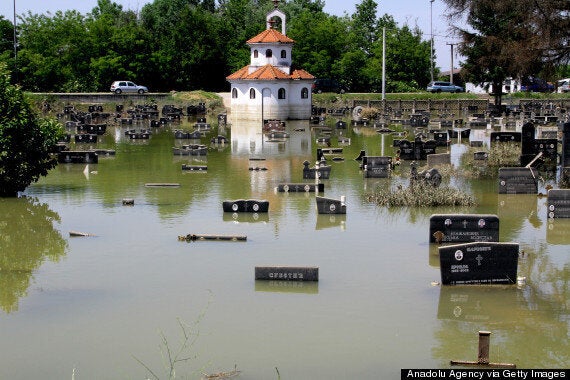 A graveyard lies under floodwaters in the northern Bosnian town of Bosanski Samac
The Russian Orthodox Church also decried the 25-year-old's victory as symptomatic of a global moral decline, adding that the performance was part of an agenda to "reinforce new cultural norms" and "yet one more step in the rejection of the Christian identity of European culture".
Speaking to the Interfax News Agency, Vladimir Legoyda, chairman of the Russian Orthodox Church's information department, said: "The process of the legalisation of that to which the Bible refers to as nothing less than an abomination is already long not news in the contemporary world.
"Unfortunately, the legal and cultural spheres are moving in a parallel direction, to which the results of this competition bear witness."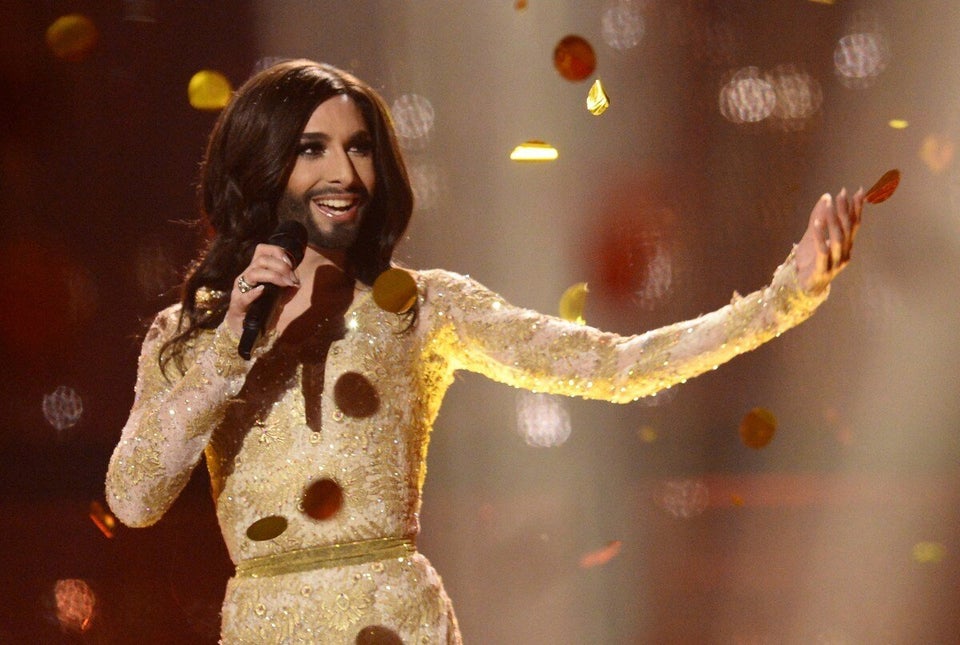 Drag Queen Conchita Wurst