Luis Suárez was pictured in a wheelchair on Thursday, as Newcastle defender Paul Dummett was the subject of online death threats from Uruguay fans that blamed him for the injury that which could jeopardise the Liverpool striker's World Cup.
The Uruguay Football Association clarified Suárez had undergone minor knee surgery, suggesting he damaged the meniscus in Liverpool's final match of the season against Newcastle.
Suárez's arthroscopic surgery lasted about 30 minutes and he is likely to be sidelined for at least a couple of weeks but Uruguay officials remain confident he will be fit for the World Cup. Uruguay's first match is against Costa Rica on June 15 before they face England in Sao Paolo on June 19. Suárez leaves a clinic in a wheelchair in Montevideo after surgery on Thursday
The assurances were not enough to prevent a furious reaction from several Uruguay supporters on Twitter, including menacing warnings for 22-year-old full-back Dummett, who collided with Suarez towards the end of Liverpool's victory at Anfield.
Dummett was sent off after catching Suarez in what looked an accidental collision, and his red card was later rescinded. Dummett was harshly sent off against Liverpool earlier this month
One Twitter user, Federico Gonzalez (@FicoGonzalez13) wrote: "Hi @PaulDummett, from Uruguay we hope someday u come here to have a nice time w/ friends. We have things for you, like a bullet in the head."
There had been no report of an injury for Suarez as a result of the challenge, but he complained of pains at the start of Uruguay's training camp and was sent for an MRI scan.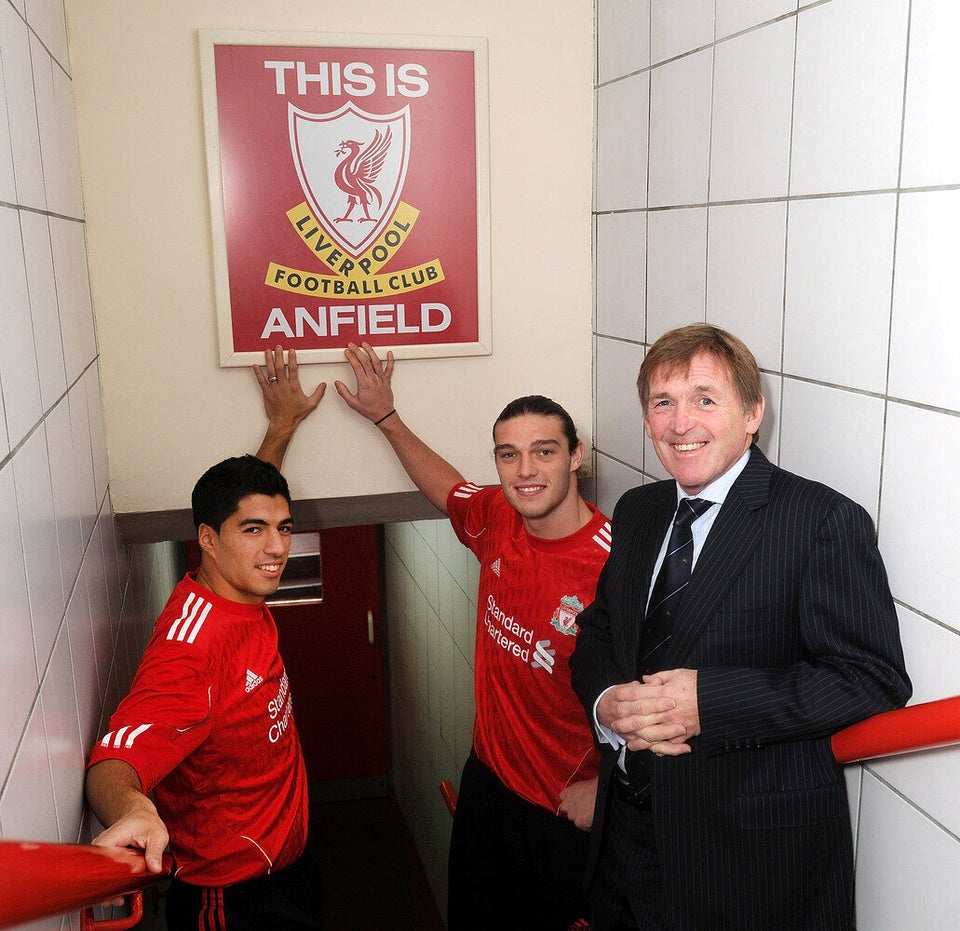 Luis Suárez's Liverpool Career