Founder Sarah Gidick started the site originally as an Instagram account, which then became so successful, she turned it into a proper website.
At first, it started as a site for women to share pictures of male celebs or other high profile men to drool over admire. It pretty much took a practice that some of us do on a Friday afternoon - which is to email a group of female friends a picture of a hot guy (David Gandy's D&G ad proves a favourite) for them to comment on.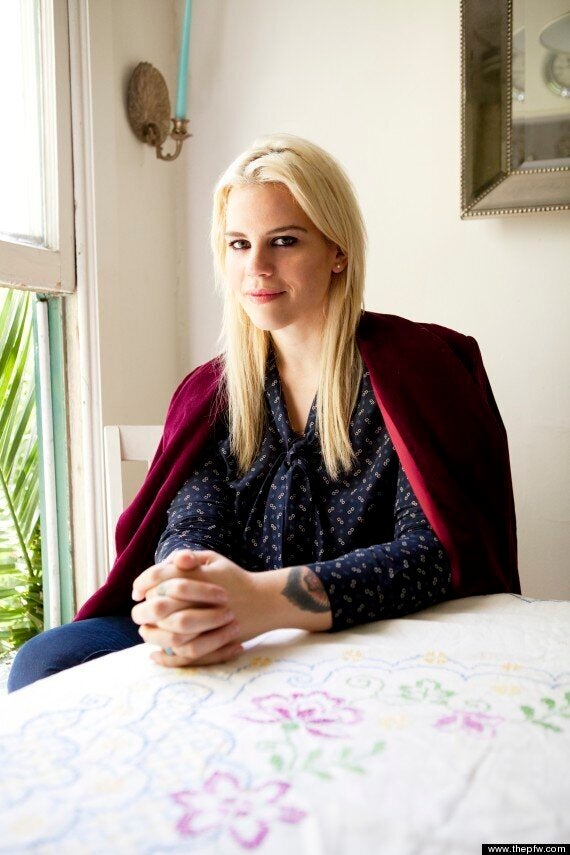 How, may a particularly vigilant feminist ask, is this not sexist? While it may be described as objectification, it's pretty much a less sleazy admiration society where, Sarah says, the comments are not horrible.
There's not a focus on how big someone's breasts are, or grotty comments about what they'd like to do to so and so - which, if you read Rihanna's@badagalriri account gives some ideas of how awful the comments can be.
The bottom line is that what turns men on is different to what turns women on.
Talking to HuffPost UK Lifestyle, she said: "I'm not saying women don't watch pornography or enjoy it. I believe that if men and women 100% equally were turned in the same manner, it would be glaringly obvious. Common sense says they are not."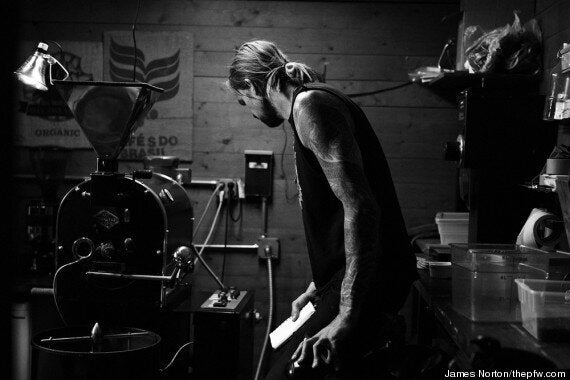 David Kennedy who features on the site
"The porn industry," she says, "has proven over and over "to each his own." I think that splitting hairs on how to define porn is a waste of time. Whatever derives some kind of pleasure can be called porn. No one questions the food porn people!
"I think a lot of us can relate to that excited feeling when you see your favorite handsome actor in a film, or a handsome man on the street. I wanted to translate the feeling of "oh gosh he's so handsome" into an actual site. I interview men who are handsome, nice, and talented and have them beautifully photographed, and I also feature editorials with models or regular men shot by photographers with concepts that I art direct."
So what prompted her to come up with the site?
Sarah is based in LA, and it was after graduating there that she realised the job market was dire. "I read in the comments section of a FastCompany article that if you need more job experience, you should build it yourself. I wanted to try to get my dream job with Martha Stewart and I knew that in order to get hired, I needed to get creative.
"I thought about what was lacking online and what would be fun for me to do simultaneously. Marketing men towards women is an undervalued train of thought. There is a 50/50 chance that a woman will make the cover of a men's magazine. In the States, it is extremely rare a man will ever make the cover of a woman's magazine. I think women want to see Tom Hardy in a suit just as much as men want to see Kate Upton in a bikini."
She created the account in 2013 and it had very quick growth in a short space of time.
"I think the women who follow my account have a laugh or a smile and that's the reason behind the rapid success. They tag their friends and encourage each other to follow the account.
"I haven't heard that people feel the site is sexist; surprisingly the complaint is that it's not actual explicit pornography. Other than that the response has been beyond my wildest expectations."
The most popular PFW men are Tom Hardy, Ryan Gosling, and Paul Newman.
But other faces also get a mention. "I also post men that aren't famous actors but have impressive careers. For example, professional skateboarder Alex Olson is extremely popular on the page, and elicits an incredible response.
"He initially found out about my Instagram through a friend tagging him in a photo I posted, now I have him on my new site beautifully photographed by legendary skateboard photographer, Ben Colen."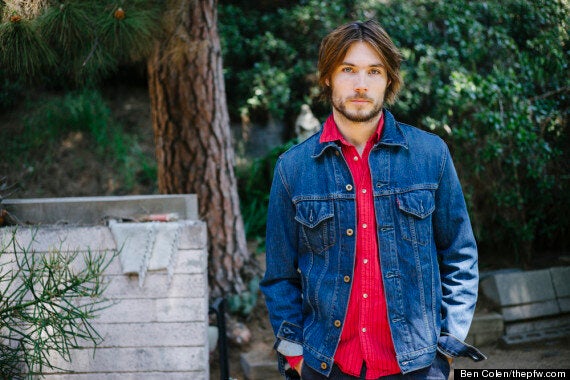 So, what does a PFW woman look for in a hot man?
"I look for the same things we all do in real life. How many times have we met a handsome man who isn't the sharpest tool in the shed or is horribly rude to others? It's a disappointment. The ultimate dream is a handsome man, who is passionate about what he does, and nice. It's a fantasy; that's why I call it porn."