Stephen Mangan is happy to be providing the voice of Postman Pat in the current big screen outing, because at last he's in something his children can watch.
"It's nice, because most of the stuff I've done is unwatchable by anyone under the age of 18," the actor recently told Edinburgh News, thinking of his own two sons, aged six and three.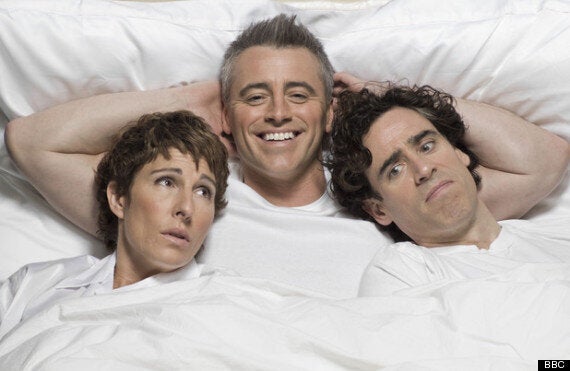 Stephen Mangan in bed with 'Episodes' co-stars Tamsin Greig and Matt Le Blanc
The in-demand actor has been most recently seen on the small screen, delivering the very adult humour of 'Episodes' - as errant husband Sean, trying desperately to woo back his wife Bev, following their mutual failure to resist the temptations of Hollywood, where they are employed as screen writers for Matt Le Blanc.
WATCH Stephen in interview above, discussing his latest role...
Meanwhile, Postman Pat's venture to the big screen sees him succumb to his own temptations - the chance to show off to the world some hitherto hidden skills, courtesy of a TV talent show and an audition in front of ... Simon Cowbell. Of course.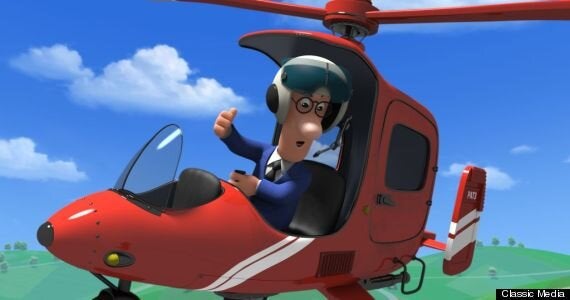 'Postman Pat: The Movie' is in UK cinemas now. Watch the trailer below...
In Postman Pat: The Movie, Pat showcases his hidden talents to the world for the first time, treating audiences to laughter, action and drama as well as highlighting the wonderful value of film to both parents and children by directing them to FindAnyFilm.com