A Ukip candidate who called all the women in his town "pug ugly" has, somewhat surprisingly, won a seat in Basingstoke - explained by the party's deputy chairman Neil Hamilton as "perhaps some women like people talking dirty to them."
Matthew Ellery gained one of two seats in Brighton Hill South to gain a place on Basingstoke and Deane Borough council, with Labour's Pamela Lonie. He took 349 votes, though Ukip seem unsure over whether he has in fact been suspended from the party.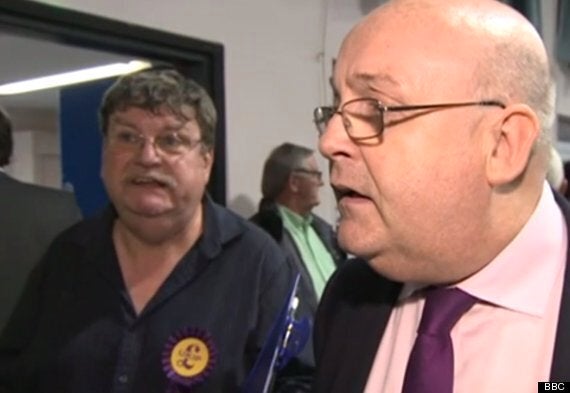 Ukip's Basingstoke team disagree on whether Ellery is in fact a member of Ukip
Ellery had in fact been suspended from the party following Facebook comments about how he "really felt like stabbing someone" and appeared on the ballot party as a candidate for the Eurosceptic party, but confusion still rumbles on about his exact status in the party. The 22-year-old is the son of the Ukip leader on the council Alan Stone.
"He's going to be a Ukip councillor, he's been elected on a Ukip mandate," West said. But Heath, quickly intervening, said nothing had yet been decided, adding that it was "up to Mr Ellery."
The Bournemouth University student posted a comment on April 14 saying: "Genuinely feel like stabbing someone today!!!" and also called Basingstoke's women "pug ugly", according to the Basingstoke Gazette.
Stone told The Gazette the comments had been "blown out of proportion. He had no intention of stabbing anyone. He is entirely upset about it. His comments were entirely inappropriate, but please bear in mind he is a student and the comments were what you would expect from a student.As a lad, he is extremely intelligent."