Kim Kardashian and Kanye West may have been denied permission to hold their wedding at Versailles, but that hasn't stopped them from including the French palace in their celebrations.
The couple held a pre-wedding party at Versailles yesterday evening, where guests were treated to a VIP tour and a surprise set from Lana Del Rey.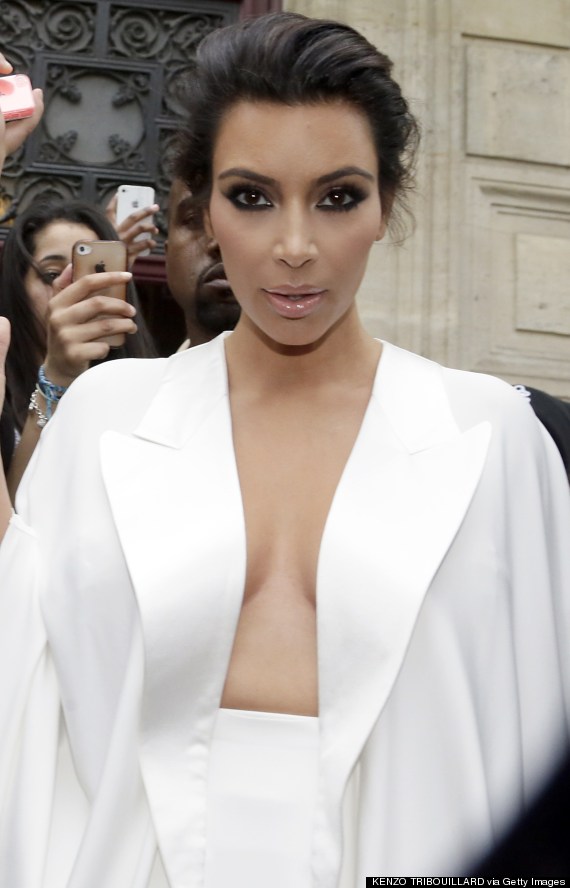 Kim Kardashian making her way to the party
Naturally, plenty of snaps from Kim and Kanye's pre-wedding party made it onto Instagram, including a photo of Kim and her family posing with the singer.
Lana is thought to be one of the couple's favourite singers and her track 'Young And Beautiful' was playing when Kanye proposed to the reality TV star.
The couple sported matching outfits for their evening at Versailles, with Kim donning a low-cut white dress and jacket while Kanye wore a similar jacket in tan.
Kim and Kanye's much-talked about wedding is reportedly set to take place on Saturday 24 May in Florence, Italy.
The final preparations for the big day have been put in place at Fort Belvedere and as expected, it looks like the wedding is going to be pretty extravagant.
Trucks have arrived at the Fort, delivering everything from staging equipment and tables to huge walls of flowers.
Ahead of the wedding, Kim and her family have been seeing all the sights in Paris, posing for plenty of pictures in front of the Eiffel Tower and in a number of glamourous nightspots and restaurants.
LIKE US ON FACEBOOK | FOLLOW US ON TWITTER